Corona, ca
Personal Injury
Corona Truck Accident Lawyer
Injured in a Truck Accident in Corona, CA?
If you or a loved one have been involved in a truck accident in Corona, CA, the legal team at Alvandi Law Group, P.C. is here to help. Our experienced truck accident lawyers understand the complexities of these cases and are dedicated to providing compassionate and aggressive representation to help you seek the compensation you deserve. With a proven track record of success and a commitment to our clients, we are your trusted advocates during these challenging times.
---
Call (800) 980-6905 or contact us online today to request a free case evaluation.
---
The Dangers of Truck Accidents
Commercial trucks are significantly larger and heavier than passenger cars. A fully loaded tractor-trailer can weigh up to 80,000 pounds or more, while the average passenger car weighs around 4,000 pounds. This stark difference in size and weight can result in a much greater force of impact during a collision.
The sheer mass of trucks means they have more inertia and momentum. This makes it harder to change direction or stop suddenly, which can contribute to the severity of accidents.
Lastly, trucks have large blind spots or "no-zones" around them where other vehicles become difficult to see. This increases the risk of collisions when smaller vehicles are in these blind spots and the truck driver may not be aware of their presence.
The following are the common types of truck accidents:
Rear-End Collisions: Trucks require more time to stop, so they can easily collide with a slower or stopped vehicle in front of them.
Jackknife Accidents: This occurs when a truck's trailer swings out to the side, resembling the angle of a folding pocket knife. It can happen due to sudden braking or skidding.
Rollover Accidents: Trucks are more prone to tipping over, especially during sharp turns or on uneven roads.
Underride Collisions: These occur when a smaller vehicle becomes trapped under the rear or side of a truck, often resulting in severe damage to the smaller vehicle and its occupants.
Cargo Spills and Hazardous Materials Incidents: Accidents involving trucks carrying hazardous materials can lead to environmental hazards and additional dangers for first responders and nearby residents.
Wide Turn Accidents: Trucks require more space to make wide turns, and they can collide with vehicles that attempt to pass or maneuver alongside them during turns.
Blind Spot Collisions: Smaller vehicles can end up in a truck's blind spots, leading to accidents when the truck changes lanes or makes turns.
Tire Blowouts: Tire blowouts on trucks can cause the driver to lose control, potentially resulting in a collision.
Who is Liable for Causing a Truck Accident?
Liability in a truck accident can involve various parties, depending on the circumstances of the accident and the factors that contributed to it. Determining liability is a complex process that may require investigation, legal expertise, and an understanding of relevant regulations.
Here are some parties that can potentially be held liable in a truck accident:
Truck Driver: The truck driver is often the first party considered for liability. If the driver was negligent, such as driving under the influence, speeding, texting while driving, or driving while fatigued, they may be held responsible for the accident.
Trucking Company: The company that employs the truck driver can be held liable if their policies, practices, or negligence contributed to the accident. For example, if the company encouraged unrealistic delivery schedules that led to driver fatigue or if they failed to properly maintain the truck, they could share liability.
Truck Owner: Sometimes, the truck driver and the truck owner are not the same entity. If the truck owner failed to maintain the vehicle properly or provided a truck with known mechanical issues, they might be held liable.
Cargo Loaders: Those responsible for loading and securing the cargo onto the truck can be held liable if an accident occurs due to improperly loaded or secured cargo. Shifting cargo can lead to accidents like rollovers or spills.
Manufacturers: If a defective truck part or component (such as brakes, tires, or steering) contributed to the accident, the manufacturer of that part could be held liable through a product liability claim.
Maintenance Contractors: If a third-party company was responsible for maintaining the truck and their negligence in maintenance or repairs caused the accident, they may share liability.
Government Entities: Poorly maintained roads, inadequate signage, or road hazards can contribute to accidents. In some cases, government entities responsible for road maintenance might share liability.
Other Drivers: Other drivers on the road who acted negligently and contributed to the accident may also be held liable. For example, if a passenger car swerves suddenly in front of a truck, causing an accident, that driver could share liability.
Third Parties: Sometimes, factors beyond the control of drivers or trucking companies, such as extreme weather conditions or road construction, can contribute to accidents. Liability might extend to third parties responsible for these conditions if they were negligent.
Insurance Companies: In some cases, insurance companies might be held liable if they act in bad faith by denying legitimate claims or not providing adequate coverage.
Why Choose Us?
At Alvandi Law Group, P.C., we recognize the physical, emotional, and financial toll that a truck accident can take on victims and their families. Our team is committed to providing personalized attention to each client, tailoring our legal strategies to meet their specific needs. We listen to your concerns, answer your questions, and guide you through every step of the legal process, ensuring you are informed and empowered throughout your case.
---
Contact us today at (800) 980-6905 to let us protect your rights, health, and best interests inside and outside the courtroom.
---
Fighting for the Injured of Southern California!
Call us 24/7 at (800) 980-6905 to find out how we can help you get the benefits or compensation you deserve.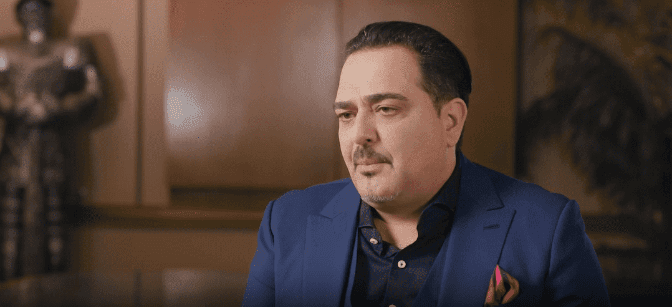 Orange County Injury Attorneys You Only Pay After We Win
FILE YOUR CLAIM IN 5 EASY STEPS
We'll make sure your claim is filed quickly and accurately.
$4,400,000 Construction Site Accident

$850,000 Roofing Injury

$700,000 Chemical Exposure

$700,000 Office Work Injury

$600,000 Workers' Compensation
Our Settlements & Verdicts
Recent Case Victories
Construction Site Accident $4,400,000
Roofing Injury $850,000
Chemical Exposure $700,000
Office Work Injury $700,000
Workers' Compensation $600,000
REAL CLIENT TESTIMONIALS
What Our Clients Are Saying
Gil and his team is as good as it gets. This review is long overdue. The team went above and beyond to get me a favorable result. In the end, we came out ahead and we put the case behind us. I would go as far as to say this is the best firm to choose in Orange County. Thanks again.

- Robert G.

I recommend Alvandi Law Group. They have good attorneys and great customer service. I remember when I first called for a consult and spoke to Kayla, I truly was not ready to sign. I just had questions and was scared to get fired., but she explained the process to me and was always there to answer my questions. I've met Gil, as well, and he is a kind man. Stay kind and humble.

- Andrew

This firm has inspired me in so many ways. They have helped many friends and family members of mine. Starting with the consultants to just all around the office. They really know what their doing and are great. I can see now that they have experience superior to others. People have left their other attorneys to come to this office. Including some close family of mine. I appreciate them. Thank you Alvandi Law Group!

- Anonymous

Everyone there was very helpful but Monica Torres went above and beyond she was patient and understanding with me. If you have a workers' comp claim, I strongly recommend Alvandi Law Group.

- Raymond
frequently asked questions
What exactly makes talc powder so dangerous?

It has been found that the talc powder used in most bay powder products often contains microscopic asbestos fibers, too small for the eye to see but large enough to cause internal harm if the product is used for feminine hygiene. Talc is a mineral that is often mined from adjacent asbestos deposits, so the risk of talc contamination in a mine or industrial setting is high.

My Employer Doesn't Have Workers' Comp – What Should I Do?

Despite California's legal requirements, some employers don't provide workers' compensation coverage for their employees. If your employer has failed to insure you and your coworkers, you still have options and may still receive financial help. The California Uninsured Employer's Benefit Trust Fund (UEBTF) was made specifically for such a situation. The Fund acts as an insurer, paying out benefits at standard levels. This program helps employees get help as soon as they need it, without having to worry about recovering costs from an employer that violated California workers' compensation requirements for one reason or another.

Who pays for the damages in a premises liability case?

When you file a premises liability case, you are not necessarily demanding that the property owner pays for your damages. Instead, you will probably file against a premises liability insurance policy that they purchased. This is important to remember if you need to file a claim after being hurt on a friend's property.

Should I talk to the other driver's insurance company?

The other driver's auto insurance provider will probably reach out to you a few days after the crash to try to get a recorded statement. It is not trying to help you. It wants you to say something inadvertently and pin liability on yourself. You should only speak to the other driver's insurer if your attorney suggests it, which would be uncommon. Our lawyers can talk to all involved insurance companies on your behalf.