Helping The Injured
IT'S ALL WE DO
OVER HALF A BILLION DOLLARS RECOVERED FOR INJURED CALIFORNIANS
$4,400,000 Construction Site Accident

$1,500,000 Construction Site Accident

$850,000 Roofing Injury

$700,000 Chemical Exposure

$700,000 Office Work Injury

$600,000 Workers' Compensation

$450,000 Repetitive Work Injury

$350,000 Foot Injury

$290,000 Traffic Accident

$150,000 Slip and Fall

$80,000 Repetitive Work Injury

$75,000 Foot & Leg Injury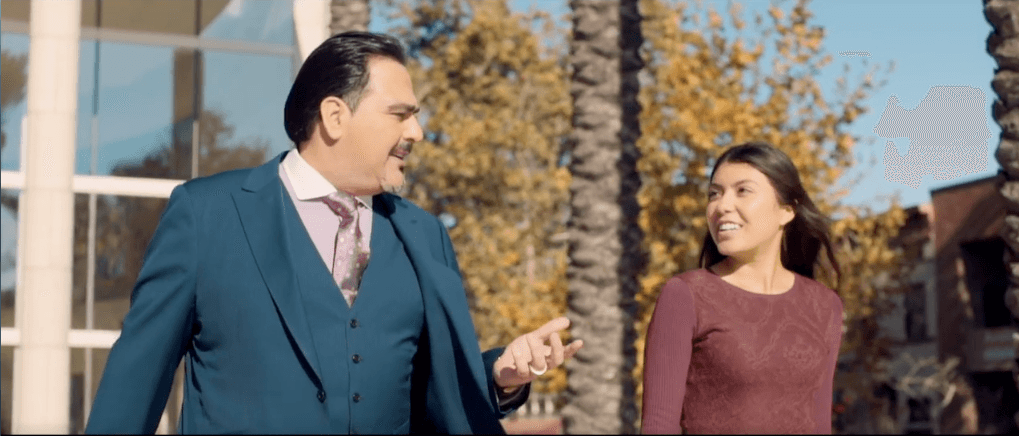 Learn More About Our Firm
Put your case in the hands of our attorneys today. Our Southern Californian team is here to make the process easy and stress-free.
ALVANDI LAW GROUP
Southern California Workers' Compensation & Personal Injury Lawyers
If you were injured at work or in an accident in Southern California and you want to know your legal options to seek compensation, you've come to the right place. At Alvandi Law Group, our highly experienced team of attorneys focus 100% on workers' compensation cases and personal injury claims. Throughout our years of practice, we have recovered more than half a billion dollars for our clients, so you can be confident in trusting your case with us.
Whether an insurance company is ignoring your injury report or the party that caused your accident is denying liability, our lawyers have the proven insights and tenacity to help you overcome this hurdle. We don't slow down until you receive full and fair benefits or compensation.
When you are already dealing with the aftermath of an accident – in the workplace, on the road, or anywhere else – you shouldn't have the added stress of a complicated legal process. Let our workers' compensation lawyers and personal injury attorneys in Southern California protect your rights in the legal arena while you focus on your recovery.
Fighting for the Injured of Southern California!
Call us 24/7 at (800) 980-6905 to find out how we can help you get the benefits or compensation you deserve.
Workers' Compensation Claims for Injured Workers
Workers' compensation is an insurance system designed to help both workers and employers alike. When it applies, the injured worker can gain access to a variety of benefits that help them recover from a work-related accident or illness without digging into their personal finances. On the other hand, if the injured worker gets workers' comp benefits, then they typically lose the right to file an injury claim against their employer, so the employer doesn't have to worry about any lawsuits.
If workers' compensation sounds complicated to you, don't worry—it can be complicated, but Alvandi Law Group is here to answer all your questions and guide you through the process from start to finish. We can help you report the injury to your employer if you haven't already, file a workers' compensation claim, respond to inquiries or denials, negotiate for benefits or a settlement, and much more. Let us stand by your side and lead the way if you were hurt in a job-related accident or suffered an occupational illness.
We can represent injured Southern California workers from any industry, such as:
Healthcare
Retail
Foodservice
Hospitality
Transportation
Delivery
And much more
We're Ready for Any Personal Injury Claim
Were you injured in an accident that someone else caused? It's only right for you to expect them to pay for your losses and damages. Using California's liability laws and the civil court system, our Southern California personal injury attorneys can help you pursue every last penny owed to you. With our decades of collective experience, we can guide and represent you through settlement negotiations and litigation alike.
You can count on Alvandi Law Group to help handle personal injury claims involving:
Injured? Make One Call, That's All!
After you suffer an injury in any circumstance – either at work or elsewhere – you only have to dial (800) 980-6905 to connect with a local legal team that cares about your recovery and well-being. Alvandi Law Group has a team of Southern California personal injury lawyers and workers' compensation attorneys who stand at the ready to help whenever needed. Even if you were in an accident in the middle of the night, you can reach out to us immediately!
Learn how to start a workers' comp or personal injury claim. Contact our firm now.
REAL CLIENT TESTIMONIALS
What Our Clients Are Saying
"Outstanding law firm."

If you have a workers' comp claim, I strongly recommend Alvandi Law Group.

- Raymond

"These guys are amazing."

Always very responsive and intuitive.

- Steve B.

"Highly recommend this law firm to anyone in need of legal experts."

I recently sought legal assistance from Alvandi Law Group. Jessica Placensia, Attorney, was extremely knowledgeable, helpful ...

- Venesa A.

"Alvandi Law Group took my workers' comp case when others did not want to give me the time of day."

My work was giving me the runaround and did not want to send me to a doctor. The attorneys' office quickly sent me out to a doctor. They have helped me get benefits while I am out of work.

- Junior

"Great firm!"

What can I say... Great firm! Beautiful office! Knowledgeable staff. It feels great to have a team by my side helping me from beginning to end.

- Carlos

"I highly recommend this law firm."

This law group is the best. I highly recommend this law firm. They have relieved a great deal of stress I have been going through.

- Anonymous

"Highly recommend"

They got my case open and got me the treatment I need thus far. Highly recommend them from my perspective.

- Steven

"They really know what their doing and are great."

This firm has inspired me in so many ways. They have helped many friends and family members of mine. Starting with the consultants to just all around the office. They really know what their doing and are great.

- Anonymous
frequently asked questions
Can I Afford to Hire an Attorney?

Alvandi Law Group offers contingency fees for injury claims. Under a contingency fee agreement, you don't have to pay any attorney fees if we don't recover any benefits or compensation for you when your case ends. This system makes hiring a professional, experienced lawyer highly affordable.

When Should I Call an Injury Lawyer?

You should call a personal injury lawyer shortly after being in an accident. If the accident involved your workplace, then you should call a workers' compensation attorney instead. At Alvandia Law Group of Southern California, you'll find both. We accept phone calls 24/7/365 for client emergencies and convenience.

How Long Will My Case Take?

A workers' comp or personal injury case can take a varying amount of time based on the specifics of the case. For example, some workers' compensation cases will only take a few weeks if the claim is accepted after we file it. If the insurance company rejects the claim, though, it could take a few months. Complicated cases that end up in court for litigation can take even longer. We will do our best to keep your case moving quickly but we can't promise an exact timetable.

Will My Case Go to Trial?

Not all workers' comp or personal injury claims go to trial. In fact, most don't, and reach a settlement before getting the court involved. However, just as the timetable for a case can't be promised by any lawyer or law firm, neither can its chances of going to trial.
Reasons to hire alvandi law group
Worker's Compensation & Personal Injury for the People
Over Half a Billion Dollars in Settlements Won

We have a record of success over the course of our career. Our results speak for themselves.

100% Dedicated to the Injured

We have committed our resources to solely helping injured people to so they may focus on recovery

If We Don't Win, You Don't Pay

We only operate on a contingency fee basis: if we are unsuccessful in recovering benefits, then you don't owe us a penny.

Serving California for Over 15 Years

We serve individuals and families all across California and bring decades of experience protecting the rights of injured workers.

Honest & Clear Communication

We can provide unwavering legal support for every stage of the process, even if your claim has been denied.

Multi-Lingual

Our firm is capable of serving clients in a variety of languages.