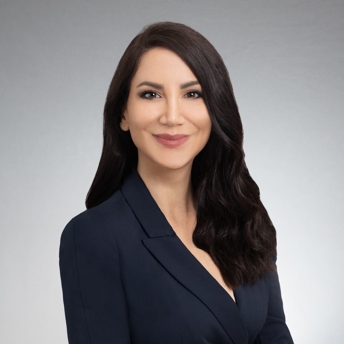 Megan Azim Litigation Attorney
Bio
Megan Azim earned her Juris Doctor from Trinity Law School where she was a board member in a variety of organizations including the Tax and Business Association, and the Student Bar Association. While at Trinity, Ms. Azim was the recipient of the American Jurisprudence Award of academic excellence in various subjects and honors recognition.
Ms. Azim is diligent in her law practice and dedicated to her profession. As a student of adversity, Megan used life's challenges to fuel her momentum towards her passion for helping others. Determined at a young age to improve the lives of those in difficult circumstances, she made it her mission to give a voice to the voiceless and power to the powerless.
Ms. Azim's unique hunger for fairness and justice is unmatched by many in the legal profession and truly ranks her among the best in the field. Through her expertise, confidence and compassion, Ms. Azim ensures that all her clients receive incomparable representation and fair compensation due to work-related injuries.
State Bar of California

United States District Courts for the Northern Districts of Cali

United States District Courts for the Central Districts of Calif
Education
Trinity Law School Juris Doctorate

- Graduate School