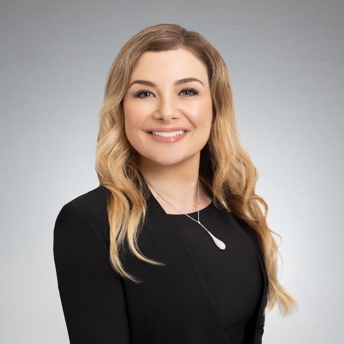 Sidney Sadeghi Litigation Attorney
Bio
Sidney M. Sadeghi. Ms. Sadeghi has been an attorney for over 14 years. She has managed a diverse caseload involving civil trial litigation for the majority of her legal career. Ms. Sadeghi earned her education at the University of California at Irvine, Cambridge University in England, and Loyola Marymount in Los Angeles.
Over her career, Ms. Sadeghi has obtained a multitude of trial victories for a variety of types of cases spanning from business litigation, general civil litigation, criminal law, probate litigation, and worker's compensation. Ms. Sadeghi is a zealous advocate for her clients.
Ms. Sadeghi is a frequent public speaker and lead trainer at events and seminars to raise awareness in various areas. Ms. Sadeghi's book she authored entitled "Law in a Nutshell for the CEO," will be published and available in 2020.
Ms. Sadeghi speaks conversational French, Farsi, and limited Spanish. In her spare time, she is an avid snowboarder, scuba diver, fitness enthusiast, and Lakers Fan. She resides in Orange County, California, with her husband and two daughters.
Ms. Sadeghi came to our firm seeking a new way to make a difference in people's lives in 2019, and her zeal for the injured workers we represent has proven to be an excellent addition to our team.