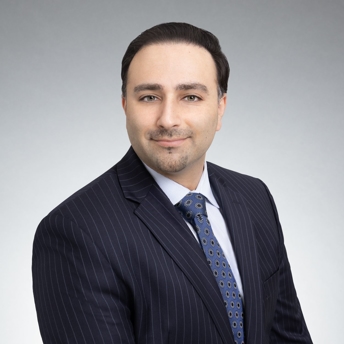 Bobby Alaghebandan Managing Partner
Bio
Mr. Alaghebandan is the managing partner at the Orange County workers' compensation firm, Alvandi Law Group, and a member of the California Applicant's Attorney Association, having been with the firm since 2011.
EARLY LEGAL CAREER
Mr. Alaghebandan attended the University of California-Los Angeles, earning his bachelor's degree in Political Science. As an undergraduate, he completed a summer internship at a San Francisco based Fortune 500 company honing his skills understanding the business operations of corporate employers.
He subsequently attended Southwestern Law School, receiving his Juris Doctorate in 2010 while being admitted to the State Bar of California in the same year. During this time, he spent a summer abroad studying comparative torts at Oxford University's Magdalen College in the United Kingdom.
NUMEROUS VICTORIES OBTAINED
Over the course of his career, Mr. Alaghebandan has obtained a multitude of trial victories for injured workers with denied claims throughout a broad spectrum of California's labor force, while also successfully overturning decisions at the trial court level through Petitions for Reconsideration at the WCAB. Mr. Alaghebandan has separately obtained favorable outcomes for clients who were subject to Labor Code 132(a) violations by an employer, in addition to obtaining life pension and 100% Permanent Total Disability Awards for clients who have suffered a catastrophic injury.
He also has extensive experience representing injured workers entitled to or eligible for SSDI/ Medicare benefits, diligently navigating the intricacies and overlap involved in order to protect their ancillary benefits through the use of Special Needs Trusts, Medicare Set-Asides, and structured settlements.
Mr. Alaghebandan speaks conversational Spanish and Farsi. In his spare time, he is an avid fan of UCLA athletics and enjoys attending sporting events with his wife.
State Bar of California

California Applicant's Attorneys Association
Education
Southwestern Law School Juris Doctorate

- Graduate School

University of California Bachelor of Arts

- Undergraduate School