Los angeles, ca
Workers' Compensation
Los Angeles Construction Accident Attorneys
Alvandi Law Group, P.C. is Here to Help
Construction workers in California are at risk for a wide range of injuries. They are exposed to dangerous machinery, equipment, and materials, and they work in physically demanding environments for long hours.
Working in these conditions can lead to injuries, and when they do, construction workers should be able to count on their employers and their employer's insurance companies to take care of them. Unfortunately, this is not always the case.
If you are a construction worker who was injured on the job in Los Angeles, you should know that you have a right to file a claim with your employer's workers' compensation insurance company. The experienced construction accident attorneys at Alvandi Law Group, P.C. are ready to help you recover the compensation you deserve.
---
Contact us today at (800) 980-6905 to learn more about your legal options.
---
What is a Construction Accident?
A construction accident refers to an unexpected and often unfortunate event that occurs during construction or renovation activities. These accidents can result in injuries, damage to property, or even fatalities. Construction sites are inherently hazardous due to the use of heavy machinery, tools, and the presence of various materials, making it essential to prioritize safety measures to prevent accidents.
Common types of construction accidents include:
Falls: Falls are one of the most common types of construction accidents. They can occur from scaffolding, ladders, roofs, or other elevated surfaces. Inadequate fall protection measures, such as guardrails or safety harnesses, often contribute to these accidents.
Struck-By Accidents: These accidents happen when a worker is struck by a moving object or equipment. This can include incidents involving cranes, forklifts, trucks, or even hand tools. Poor visibility, inadequate signaling, or improper use of equipment can lead to these accidents.
Caught-In/Between Accidents: These accidents occur when a worker is caught or crushed between objects or machinery. Examples include being trapped between heavy machinery, equipment, or materials. Poor safety procedures and insufficient training can contribute to these accidents.
Electrical Accidents: Working with electrical systems and wiring poses electrical hazards. Electric shocks, burns, and even electrocution can result from contact with live wires or faulty electrical equipment.
Collapse Accidents: Building structures, scaffolding, or excavations can collapse unexpectedly, leading to injuries or fatalities. Inadequate shoring, excavation support, or structural instability can cause these accidents.
Strain and Overexertion: Construction work often involves physically demanding tasks, which can lead to injuries like strains, sprains, and musculoskeletal disorders. This category also includes heat-related illnesses and exhaustion due to working in adverse weather conditions.
Chemical and Hazardous Material Exposure: Workers may come into contact with hazardous chemicals, gases, or materials. Improper handling, inadequate protective gear, or accidental spills can result in chemical burns, respiratory issues, or other health problems.
Fire and Explosions: Construction sites often involve the use of flammable materials, welding, and other activities that can lead to fires and explosions. Lack of fire safety precautions can increase the risk of such accidents.
Equipment Malfunctions: Malfunctions of heavy machinery, power tools, or equipment can cause accidents. Inadequate maintenance, faulty parts, or operator errors may be contributing factors.
Trench and Excavation Accidents: Workers involved in digging trenches and excavations are at risk of cave-ins, suffocation, or being buried by soil or debris. Proper shoring and protective systems are crucial in preventing these accidents.
Material Handling Accidents: Improper lifting techniques, inadequate training, or lack of proper equipment can lead to injuries when handling heavy materials like concrete blocks, steel beams, or pipes.
Slips and Trips: Uneven surfaces, wet conditions, or cluttered work areas can cause slips and trips, leading to various injuries, including fractures, sprains, and contusions.
Construction accidents can result from a combination of factors, including human error, inadequate safety protocols, equipment failures, and environmental conditions. To mitigate these risks, construction companies must prioritize safety training, enforce safety regulations, provide appropriate personal protective equipment (PPE), and conduct regular inspections to identify and address potential hazards on construction sites.
What Should a Construction Accident Victim Do?
When a construction accident occurs, the injured worker should follow these steps:
Immediately seek medical attention. Even if you do not think you are seriously injured, you should get checked out by a doctor. If you do not have health insurance, you can go to an emergency room, where you will not have to pay anything. If you do have health insurance, you can go to a doctor of your choosing, and your health insurance company will cover the costs.
Gather all of the relevant information. This includes the names of all of the people involved, the names of all of the companies involved, the contact information for all of the companies involved, the date and time of the accident, the location of the accident, and what happened.
Report the accident to your employer. You must report the accident to your employer within a reasonable amount of time. You must also report the accident to your employer even if you do not plan to file a workers' compensation claim.
Seek legal counsel. You should consult with a personal injury attorney who can help you recover the compensation you deserve.
At Alvandi Law Group, P.C., we are committed to helping you secure your entitled benefits and help you make the best possible recovery from injury. Not only can we guide you through the workers' compensation process, but we can also determine if you are eligible to file a personal injury claim against a third party.
---
Contact us today at (800) 980-6905 to discuss your case with our Los Angeles construction accident lawyers.
---
Fighting for the Injured of Southern California!
Call us 24/7 at (800) 980-6905 to find out how we can help you get the benefits or compensation you deserve.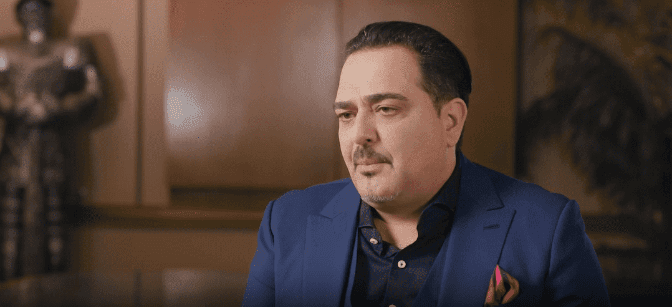 Orange County Injury Attorneys You Only Pay After We Win
FILE YOUR CLAIM IN 5 EASY STEPS
We'll make sure your claim is filed quickly and accurately.
$4,400,000 Construction Site Accident

$850,000 Roofing Injury

$700,000 Chemical Exposure

$700,000 Office Work Injury

$600,000 Workers' Compensation
Our Settlements & Verdicts
Recent Case Victories
Construction Site Accident $4,400,000
Roofing Injury $850,000
Chemical Exposure $700,000
Office Work Injury $700,000
Workers' Compensation $600,000
REAL CLIENT TESTIMONIALS
What Our Clients Are Saying
Alvandi Law Group took my workers' comp case when others did not want to give me the time of day, My work was giving me the runaround and did not want to send me to a doctor. The attorneys' office quickly sent me out to a doctor. I had many many questions and Sheila and Veronica have been very patient with me in answering them. They have helped me get benefits while I am out of work.

- Junior

I've dealt with Veronica Estrada on several cases, and I must say her work is one of a kind. There is never an issue when certain things need to get taken care of on a case. Prompt responses are always given from this office. I don't think they know what lag even means. I highly recommend this office for anyone in need of representation and wants that personal touch. No one does it better.

- Daniel

Gil and his team is as good as it gets. This review is long overdue. The team went above and beyond to get me a favorable result. In the end, we came out ahead and we put the case behind us. I would go as far as to say this is the best firm to choose in Orange County. Thanks again.

- Robert G.

Great customer service. Michelle was very fast and helped me so so much. Got things done and fast and was taken care of a lot sooner than I expected. Very professional!!!!! Thank you guys so much you guys rock!! I highly recommend them and would refer them to any who needs help.

- Janatte
frequently asked questions
What exactly makes talc powder so dangerous?

It has been found that the talc powder used in most bay powder products often contains microscopic asbestos fibers, too small for the eye to see but large enough to cause internal harm if the product is used for feminine hygiene. Talc is a mineral that is often mined from adjacent asbestos deposits, so the risk of talc contamination in a mine or industrial setting is high.

Can you get workers' comp after a crash in the fire engine?

Workers' compensation covers you as a firefighter whenever you are performing any work-related duty. It does not only apply when you are literally fighting a fire. In many situations, driving to the fire can be more dangerous because of unpredictable traffic conditions. If you were riding in your station's fire engine when it got into a crash, then you can still file for workers' compensation to take care of you while you recover from your injuries.

What is amphibole fiber asbestos?

Naturally occurring asbestos (NOA) can occur as chrysotile or amphibole fibers. Both are dangerous if inhaled. However, amphibole fibers are more likely to damage or stick to the lungs and cause mesothelioma due to the fiber's needle-like shape. Thankfully, amphibole fiber asbestos is not used as commonly as chrysotile fiber asbestos.

Is asbestosis curable?

Damage to the lungs caused by asbestos fibers in particular is called asbestosis. This condition is incurable. The scarring to the lungs is permanent and might even get worse with time.