Corona, ca
Personal Injury
Corona Car Accident Lawyer
Ready to Help You Recover Your Entitled Compensation
Car accidents can result in life-altering consequences. Whether you've suffered from severe injuries, property damage, or emotional trauma, it's critical to have a knowledgeable car accident lawyer by your side. At Alvandi Law Group, P.C., we understand the physical, emotional, and financial turmoil that follows a car accident.
Our firm has a long history of successfully representing car accident victims in Corona, CA. We have secured substantial settlements and verdicts for our clients. Our team understands that every case is unique. We take the time to listen to your concerns, assess your specific needs, and tailor our legal strategy to your situation in order to help you recover the compensation you deserve.
---
Call (800) 980-6905 or contact us online today to request a free consultation.
---
California Car Accident Laws
First, you must know that after a car accident in California, you are legally required to report the accident to the DMV if it resulted in injury, death, or property damage exceeding $1,000. You must also exchange information with the other driver(s) involved, including names, contact information, insurance details, and vehicle registration.
If you are involved in a hit-and-run accident in California, you should report it to the police and your insurance company as soon as possible. Your uninsured motorist coverage may be able to help with your damages if the at-fault driver cannot be identified.
California follows a fault-based system for determining liability in car accidents. This means that the person responsible for causing the accident is generally responsible for covering the damages resulting from it. The at-fault driver's insurance typically pays for the damages.
You must prove the following elements to win a car accident claim:
Duty of Care: You must demonstrate that the defendant (the at-fault party) owed a duty of care to you. In California, all drivers owe a duty of care to operate their vehicles safely and follow traffic laws.
Breach of Duty: You need to show that the defendant breached their duty of care. This could include actions such as speeding, running a red light, driving while intoxicated, or engaging in any other negligent or reckless behavior.
Causation: You must establish a direct link between the defendant's breach of duty and the accident. In other words, you need to prove that the defendant's actions or negligence caused the accident and your injuries.
Injuries or Damages: To recover compensation, you need to prove that you suffered injuries or damages as a result of the accident. These damages can include medical expenses, property damage, lost wages, pain and suffering, and more.
However, if the at-fault party believes you were partially liable for causing the crash, California uses a system of comparative negligence to determine damages when both parties share some degree of fault in an accident. In such cases, each party is assigned a percentage of fault, and their compensation is reduced by their percentage of responsibility. However, if one party is found to be more than 50% at fault, they may not be eligible for compensation from the other party.
Properly presenting evidence is crucial. This includes eyewitness testimony, accident reports, photographs of the scene, medical records, expert testimony, and any other relevant documentation that supports your claim.
Common Causes of Car Accidents
Car accidents can occur for various reasons, and fault can be attributed to one or more parties involved. Common causes of car accidents include:
Distracted Driving: Using a phone, eating, or engaging in other distractions while driving can lead to accidents.
Speeding: Driving above the posted speed limits or too fast for road conditions can reduce reaction time and increase the severity of accidents.
Reckless Driving: Aggressive behaviors like tailgating, weaving in and out of traffic, and road rage can lead to accidents.
Impaired Driving: Operating a vehicle under the influence of alcohol, drugs, or prescription medications impairs judgment and coordination, increasing the risk of accidents.
Running Red Lights and Stop Signs: Disobeying traffic signals and signs can result in dangerous collisions.
Failure to Yield Right of Way: Not yielding when required can lead to accidents, especially at intersections.
Weather Conditions: Adverse weather conditions such as rain, snow, ice, or fog can reduce visibility and traction, increasing the likelihood of accidents.
Fatigue: Drowsy driving can impair a driver's reaction time and decision-making abilities, making accidents more likely.
Mechanical Failures: Vehicle defects or failures, such as brake malfunctions or tire blowouts, can lead to accidents.
Inexperienced Drivers: Inexperienced or young drivers may lack the skills and judgment to handle complex driving situations.
Let Our Firm Fight for You
Navigating California's car accident laws can be overwhelming, especially when dealing with insurance companies and at-fault parties. Our experienced car accident attorneys are well-versed in California's complex legal system. We'll guide you through every step of the process, ensuring your rights are protected.
Our firm has a long history of successfully representing car accident victims in Corona, CA. We have secured substantial settlements and verdicts for our clients.
---
Do not hesitate to contact us today at (800) 980-6905 for a free case review to discuss your case.
---
Fighting for the Injured of Southern California!
Call us 24/7 at (800) 980-6905 to find out how we can help you get the benefits or compensation you deserve.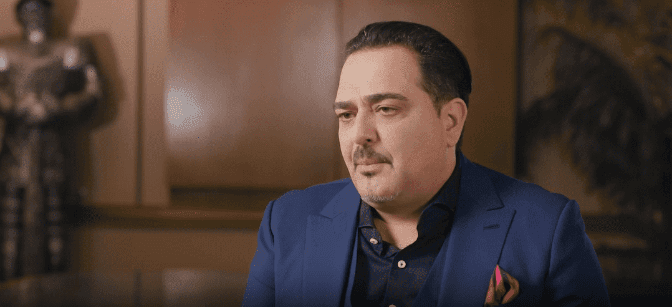 Orange County Injury Attorneys You Only Pay After We Win
FILE YOUR CLAIM IN 5 EASY STEPS
We'll make sure your claim is filed quickly and accurately.
$4,400,000 Construction Site Accident

$850,000 Roofing Injury

$700,000 Chemical Exposure

$700,000 Office Work Injury

$600,000 Workers' Compensation
Our Settlements & Verdicts
Recent Case Victories
Construction Site Accident $4,400,000
Roofing Injury $850,000
Chemical Exposure $700,000
Office Work Injury $700,000
Workers' Compensation $600,000
REAL CLIENT TESTIMONIALS
What Our Clients Are Saying
I'm so glad that this firm was able to help me. I'm VERY much appreciative! I've already recommended a friend. If you're having legal issues and can't get them resolved, give the Alvandi Law Group a call. I did and I'm satisfied. Marissa Huerta was very patient and nice and that makes all the difference when a client is going through difficulty. THANKS ALVANDI LAW GROUP!

- Allie

Everyone there was very helpful but Monica Torres went above and beyond she was patient and understanding with me. If you have a workers' comp claim, I strongly recommend Alvandi Law Group.

- Raymond

This firm has inspired me in so many ways. They have helped many friends and family members of mine. Starting with the consultants to just all around the office. They really know what their doing and are great. I can see now that they have experience superior to others. People have left their other attorneys to come to this office. Including some close family of mine. I appreciate them. Thank you Alvandi Law Group!

- Anonymous

These guys are amazing. Monica is my caseworker and she's prompt and always very responsive and intuitive.

- Steve B.
frequently asked questions
What makes objects fall?

Scientifically, gravity is what makes objects fall. The constant pull of the Earth's enormous mass influences all falling objects at the same rate. In terms of workplace accidents, though, employer negligence tends to be what causes objects to fall and strike workers. Employers should enforce safety protocols that ensure no loose objects are kept above others. Workers also have a duty to try to prevent falling object accidents, though.

What workplaces have the highest falling object risks?

Construction sites tend to have the worst falling object risks when compared to any other jobsite. In the average construction area, there will be multiple floors with workers on them, scaffolding setups around the site, and possibly even cranes and cherry pickers. With so much verticality in the workplace, the risk of an object falling and hitting someone inherently increases. Retail and grocery stores also have a higher-than-average risk of falling object accidents when those locations use high shelves with top-stock storage.

Can you get more damages after accepting a wrongful death settlement?

Once you sign a wrongful death settlement, it is essentially impossible to come back later and ask for more compensation. In virtually all settlement agreements, there will be a clause that says the liable party or defendant is cleared of any future liability, no matter what new evidence and damages arise. For this reason, it is crucial to speak with an experienced attorney before signing any agreement.

Is there a way to remove asbestos once inhaled?

No, there is currently no known medical or scientific method to safely remove asbestos fibers that have been inhaled. The lungs can remove asbestos naturally, and often do. However, all it takes is one stray fiber to become stuck or injury the lung for it to become a serious problem.