los angeles, CA
Personal Injury
Los Angeles Truck Accident Lawyer
Injured in a Truck Accident in Los Angeles?
If you or a loved one has been involved in a truck accident in Los Angeles, you need an experienced personal injury attorney who can represent your interests and help you get the compensation you deserve. At Alvandi Law Group, P.C., we have a team of experienced attorneys who specialize in truck accident cases and can help you navigate the complex legal system.
---
Call (800) 980-6905 or contact us online today to schedule a free consultation.
---
Types of Truck Accidents
A truck accident refers to any collision or incident involving a commercial truck, such as a semi-truck, tractor-trailer, big rig, or other large vehicles used for transporting goods. These accidents can vary in severity and can result in significant damage, injuries, and even fatalities.
The following are the common types of truck accidents:
Rear-End Collisions: This occurs when a truck strikes the vehicle in front of it. These accidents can happen if the truck driver is following too closely, distracted, or unable to stop in time due to factors like speeding or brake failure.
Jackknife Accidents: A jackknife accident occurs when a truck's trailer swings outward and forms a 90-degree angle with the cab. This can happen when the driver loses control or brakes suddenly, causing the trailer to skid.
Underride Accidents: These accidents happen when a smaller vehicle slides underneath the rear or side of a truck's trailer. This can result in severe damage to the smaller vehicle and can be especially dangerous for its occupants.
Head-On Collisions: When a truck collides head-on with another vehicle, it often results in catastrophic injuries or fatalities. Factors contributing to this type of accident include driver fatigue, impaired driving, or failure to stay in the correct lane.
Rollover Accidents: Rollover accidents involve the truck tipping onto its side or even rolling over completely. These accidents can be caused by factors like high speeds, sharp turns, or unbalanced cargo.
Tire Blowouts: A tire blowout can cause the truck driver to lose control, leading to accidents. Improper tire maintenance and overloading can contribute to tire blowouts.
Wide Turns: Large trucks require more space to make turns. Inexperienced or inattentive truck drivers may fail to account for this, leading to accidents when they swing wide during turns.
Blind Spot Accidents: Trucks have large blind spots, also known as "no-zones," where other vehicles are not easily visible to the truck driver. Accidents can occur when cars linger in these blind spots.
Cargo Spills: Improperly secured or overloaded cargo can lead to accidents. Cargo that shifts or falls from a truck can create hazardous road conditions for other drivers.
Driver Fatigue: Long hours on the road without adequate rest can lead to driver fatigue, impairing a truck driver's ability to react quickly and make sound judgments.
Distracted Driving: Like all drivers, truck drivers can become distracted by activities such as texting, using a phone, eating, or adjusting the radio, increasing the risk of accidents.
Impaired Driving: Driving under the influence of alcohol, drugs, or prescription medication can impair a truck driver's abilities and lead to accidents.
Determining Liability in a Truck Accident
Liability for a truck accident is often determined through a thorough investigation, which may involve reviewing accident reports, eyewitness statements, surveillance footage, and expert analysis. Additionally, state and federal regulations that govern the trucking industry can impact liability, as violations of these regulations can strengthen a case against the liable party.
Liability typically falls on one or more of the following parties:
Truck Driver: The truck driver can be held liable if their actions or negligence contributed to the accident. Common driver-related factors include speeding, distracted driving, impaired driving (due to alcohol, drugs, or fatigue), failure to obey traffic laws, and inadequate training.
Trucking Company: The trucking company that employs the driver can also be held liable in many cases. This liability can stem from factors such as improper hiring practices (e.g., hiring drivers with a history of violations or accidents), inadequate training, or pressuring drivers to meet unrealistic delivery schedules, which can lead to driver fatigue and dangerous driving.
Vehicle Maintenance and Repair Providers: If the accident resulted from a mechanical failure due to poor maintenance or negligent repairs, the companies responsible for maintaining and repairing the truck can be liable. This includes issues such as brake failure, tire blowouts, or steering problems.
Cargo Loaders and Shippers: Those responsible for loading and securing the cargo onto the truck can be held liable if an accident occurs due to improperly secured or overloaded cargo. Cargo that shifts or falls off the truck can create hazardous conditions on the road.
Manufacturers and Suppliers: If a defective part or component of the truck contributed to the accident, the manufacturer or supplier of that part may be held liable. This can include components like tires, brakes, or safety equipment.
Government Entities: In some cases, road conditions or infrastructure issues may contribute to an accident. If poor road design, maintenance, or inadequate signage played a role, liability could extend to government entities responsible for those roads.
Other Drivers: Sometimes, the actions of other drivers on the road can contribute to a truck accident. If another driver's negligence, recklessness, or violation of traffic laws caused the accident, they can be held liable.
Third Parties: In some cases, liability may extend to other third parties, such as construction companies or maintenance crews working on or near the roadway if their actions or negligence played a role in the accident.
Our legal team can thoroughly investigate the accident, collect and analyze evidence, and build a strong legal strategy to secure your entitled compensation. We are not afraid to go up against powerful companies to protect your rights and best interests inside and outside the courtroom.
---
Contact us today at (800) 980-6905 to request a free case review.
---
Fighting for the Injured of Southern California!
Call us 24/7 at (800) 980-6905 to find out how we can help you get the benefits or compensation you deserve.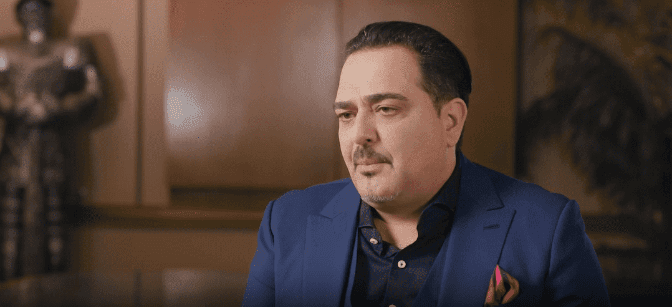 Los Angeles Injury Attorneys You Only Pay After We Win
FILE YOUR CLAIM IN 5 EASY STEPS
We'll make sure your claim is filed quickly and accurately.
$4,400,000 Construction Site Accident

$850,000 Roofing Injury

$700,000 Chemical Exposure

$700,000 Office Work Injury

$600,000 Workers' Compensation
Our Settlements & Verdicts
Recent Case Victories
Construction Site Accident $4,400,000
Roofing Injury $850,000
Chemical Exposure $700,000
Office Work Injury $700,000
Workers' Compensation $600,000
REAL CLIENT TESTIMONIALS
What Our Clients Are Saying
I been referred to this office by my brother and introduced to Michelle Espino. I had an injury that occurred 4 years ago and many said it would be impossible to reopen it since the statute of limitations would not allow it. They got my case open and got me the treatment I need thus far. Highly recommend them from my perspective.

- Steven

I'm so glad that this firm was able to help me. I'm VERY much appreciative! I've already recommended a friend. If you're having legal issues and can't get them resolved, give the Alvandi Law Group a call. I did and I'm satisfied. Marissa Huerta was very patient and nice and that makes all the difference when a client is going through difficulty. THANKS ALVANDI LAW GROUP!

- Allie

What can I say... Great firm! Beautiful office! Knowledgeable staff. Sheila kept me up to date with my case. I recently had a deposition and the office is amazing. From the receptionist to my attorney Meagan. It feels great to have a team by my side helping me from beginning to end.

- Carlos

The Alvandi Law Group has been great so far. They have been very patient and informative with all of my questions and concerns. This is the first time that I have been injured at work so this whole process is very new to me. They got me out to a doctor quickly and the staff seems very friendly. The office itself is very nice and there is a large fish tank in the waiting area.

- Junior
frequently asked questions
When does a property owner have to address or fix a property hazard?

Typically, premises liability law requires a property owner to fix a hazard within a reasonable amount of time. What is "reasonable" depends on the situation and the hazard, though, so there is room for interpretation. For example, a grocery store should mop up a product spill within a few minutes before a customer slips on it. But a homeowner might never need to address a hazard as long as they ensure that no one else encounters it.

Do you get workers' comp if you know the work is dangerous?

Yes, workers' compensation benefits are not canceled just because you accept a job that is inherently dangerous, like firefighting. Indeed, when someone works in a dangerous profession, the argument can be made that they are especially deserving of workers' comp if something goes wrong.

What injuries are caused by falling objects?

A falling object can do minor to severe damage, depending on its mass and from how far it fell. In some situations, a worker who has been hit by a falling object will only suffer a bruise or cut. But in other accidents, the outcome might be a traumatic brain injury (TBI), broken bone, or fatality.

Can I sue for other damages if I get death benefits?

Typically, once you use the workers' compensation insurance system to get death benefits and related damages, you cannot get additional damages through a civil injury claim, especially not if you want to file that claim against the employer. However, if your loved one's fatal workplace accident was caused by a third party, then you might be able to file a claim against that party and demand damages not rewarded through workers' compensation. For example, if a vendor visiting the property inadvertently caused the fatal accident, then you could demand pain and suffering damages – as well as any other damage not already provided through workers' comp – from that vendor and/or their employer.