Los angeles, ca
Workers' Compensation
Los Angeles Catastrophic Workplace Injury Lawyer
Suffered a Catastrophic Injury on the Job in Los Angeles?
Workplaces should be safe environments where employees can perform their duties without fear of harm. Unfortunately, accidents can happen, and when they do, they can result in catastrophic injuries that change lives forever. If you or a loved one has suffered a catastrophic workplace injury in Los Angeles, CA, the legal team at Alvandi Law Group, P.C. is here to help you navigate the complex legal landscape and fight for the compensation you deserve.
---
Contact us today at (800) 980-6905 to schedule your free consultation.
---
What is Considered a Catastrophic Work Injury?
A catastrophic work injury refers to a severe and often life-altering injury that occurs as a result of an accident or incident in the workplace. These injuries typically have a profound and long-lasting impact on the affected individual's life, often resulting in significant physical, emotional, and financial challenges.
Common types of catastrophic work injuries include:
Traumatic Brain Injuries (TBIs): These injuries result from severe head trauma and can lead to cognitive impairments, memory problems, and a range of physical and emotional issues.
Spinal Cord Injuries (SCIs): SCIs can lead to paralysis or loss of motor function, impacting an individual's ability to move and perform daily activities.
Amputations: The loss of a limb or extremity, such as an arm or leg, is a catastrophic injury that can severely limit a person's mobility and independence.
Severe Burns: Extensive burns can cause permanent disfigurement and often require extensive medical treatment and skin grafts.
Multiple Fractures: Suffering multiple fractures in one or more parts of the body can result in long-term physical disabilities and chronic pain.
Crush Injuries: These injuries occur when a body part is crushed or trapped, often leading to severe tissue damage, organ damage, and limb loss.
Electrical Injuries: Electrical shocks or electrocution can result in internal organ damage, cardiac arrest, and long-term neurological problems.
Chemical Exposure: Exposure to hazardous chemicals in the workplace can lead to severe chemical burns, respiratory issues, or long-term health problems.
Severe Eye Injuries: Eye injuries, such as those caused by chemical splashes or blunt force trauma, can lead to vision loss or impairment.
Psychological Trauma: While not immediately visible, severe workplace accidents can also result in post-traumatic stress disorder (PTSD) or other psychological conditions that have a long-term impact on an individual's well-being.
Common Causes of Catastrophic Injuries in the Workplace
Catastrophic workplace injuries can result from a variety of factors and causes. These incidents are typically the culmination of multiple risk factors or safety lapses that lead to severe and life-altering injuries.
Common causes of catastrophic workplace injuries include:
Lack of Proper Safety Protocols: Failure to establish and enforce adequate safety procedures and protocols in the workplace can lead to dangerous situations. This might include not providing proper training, neglecting to implement safety policies, or ignoring safety equipment requirements.
Unsafe Work Environments: Work environments that are inherently hazardous, such as construction sites, chemical plants, or manufacturing facilities, have a higher risk of catastrophic injuries due to the presence of heavy machinery, dangerous chemicals, or high-risk tasks.
Inadequate Training: Employees who are not properly trained to operate machinery or handle hazardous materials are more likely to make mistakes that can lead to catastrophic accidents.
Equipment Malfunctions: Mechanical failures, equipment malfunctions, or lack of maintenance can result in dangerous situations, especially when heavy machinery is involved.
Unsafe Work Practices: Employees taking shortcuts, ignoring safety protocols, or not using personal protective equipment (PPE) can increase the likelihood of accidents and catastrophic injuries.
Fatigue and Overexertion: Long working hours, inadequate rest breaks, and physically demanding jobs can lead to worker fatigue, impairing judgment and coordination, which can increase the risk of accidents.
Human Error: Mistakes made by employees, such as misjudging distances, improperly securing loads, or making errors in judgment, can lead to catastrophic accidents.
Electrical Hazards: Inadequate electrical safety measures, including improper wiring, lack of grounding, or working with live electrical components, can result in electrical shocks and burns.
Falls from Heights: Falls from ladders, scaffolding, roofs, or elevated platforms are a common cause of catastrophic injuries, including traumatic brain injuries, spinal cord injuries, and broken bones.
Chemical Exposure: Improper handling, storage, or disposal of hazardous chemicals can lead to chemical burns, respiratory problems, or explosions.
Fires and Explosions: Workplaces with flammable materials or processes have a higher risk of fires and explosions, leading to severe burns and other catastrophic injuries.
Vehicle Accidents: Workers who operate vehicles as part of their job, such as truck drivers or heavy equipment operators, are at risk of accidents that can result in catastrophic injuries.
Structural Failures: Buildings, bridges, or other structures collapsing or failing can lead to serious injuries for construction workers or those in related fields.
Violence in the Workplace: In some cases, workplace violence, including physical assaults or shootings, can result in catastrophic injuries or fatalities.
How We Can Help
Navigating the aftermath of a catastrophic workplace injury can be overwhelming, both emotionally and legally. That's where Alvandi Law Group, P.C. steps in. Our experienced team of attorneys specializes in catastrophic workplace injury cases in Southern California.
Our firm has a strong track record of success in catastrophic workplace injury cases. We have secured substantial settlements and verdicts for our clients, providing them with the financial support they need to rebuild their lives.
---
If you or a loved one has suffered a catastrophic injury in the workplace, don't hesitate to contact us at (800) 980-6905 for a free consultation. Our team of experienced attorneys will fight for your rights and help you get the compensation you deserve.
---
Fighting for the Injured of Southern California!
Call us 24/7 at (800) 980-6905 to find out how we can help you get the benefits or compensation you deserve.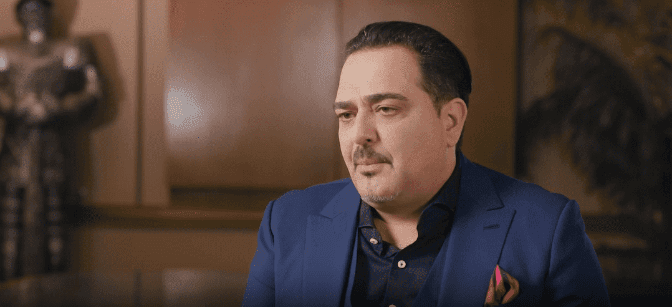 Orange County Injury Attorneys You Only Pay After We Win
FILE YOUR CLAIM IN 5 EASY STEPS
We'll make sure your claim is filed quickly and accurately.
$4,400,000 Construction Site Accident

$850,000 Roofing Injury

$700,000 Chemical Exposure

$700,000 Office Work Injury

$600,000 Workers' Compensation
Our Settlements & Verdicts
Recent Case Victories
Construction Site Accident $4,400,000
Roofing Injury $850,000
Chemical Exposure $700,000
Office Work Injury $700,000
Workers' Compensation $600,000
REAL CLIENT TESTIMONIALS
What Our Clients Are Saying
These guys are amazing. Monica is my caseworker and she's prompt and always very responsive and intuitive.

- Steve B.

2 words= Sidney Sadeghi! I was looking for an attorney to represent me over the holidays and she was responsive and spectacular in every way imaginable. As a successful business owner, I have hired many attorneys over my lifetime and Alvandi Law Group....and specifically Sidney Sadeghi...you have my business for life. I have had a very positive and world-class 5-star experience. Thank you from the bottom of my heart.

- Goodman J.

I've dealt with Veronica Estrada on several cases, and I must say her work is one of a kind. There is never an issue when certain things need to get taken care of on a case. Prompt responses are always given from this office. I don't think they know what lag even means. I highly recommend this office for anyone in need of representation and wants that personal touch. No one does it better.

- Daniel

I been referred to this office by my brother and introduced to Michelle Espino. I had an injury that occurred 4 years ago and many said it would be impossible to reopen it since the statute of limitations would not allow it. They got my case open and got me the treatment I need thus far. Highly recommend them from my perspective.

- Steven
frequently asked questions
Can you get more damages after accepting a wrongful death settlement?

Once you sign a wrongful death settlement, it is essentially impossible to come back later and ask for more compensation. In virtually all settlement agreements, there will be a clause that says the liable party or defendant is cleared of any future liability, no matter what new evidence and damages arise. For this reason, it is crucial to speak with an experienced attorney before signing any agreement.

When does a property owner have to address or fix a property hazard?

Typically, premises liability law requires a property owner to fix a hazard within a reasonable amount of time. What is "reasonable" depends on the situation and the hazard, though, so there is room for interpretation. For example, a grocery store should mop up a product spill within a few minutes before a customer slips on it. But a homeowner might never need to address a hazard as long as they ensure that no one else encounters it.

Can I Get Compensation for Cumulative Injuries & Workplace Diseases?

Many employees are forced to perform the same motions repeatedly, whether they involve typing all day or constantly lifting and pulling heavy objects. When these many small actions and impacts add up, they can cause a cumulative injury.

Environmental factors can have permanent health effects, too. For example, loud workplaces can gradually cause hearing loss, especially when ear protection is not provided to workers. Mounting stress and trauma experienced by those in first responder jobs can cause mental health difficulties like anxiety, depression, and post-traumatic stress disorder (PTSD). Exposure to toxic elements can cause diseases, cancers, or other serious chronic illnesses.

All these types of injuries are eligible for workers' compensation, but they may be harder to prove. Insurers will try to argue that your injuries or illness were caused by other factors, not the workplace. With Alvandi Law Group on the case, we can put together medical evidence and strong arguments to support your claim.

What exactly makes talc powder so dangerous?

It has been found that the talc powder used in most bay powder products often contains microscopic asbestos fibers, too small for the eye to see but large enough to cause internal harm if the product is used for feminine hygiene. Talc is a mineral that is often mined from adjacent asbestos deposits, so the risk of talc contamination in a mine or industrial setting is high.