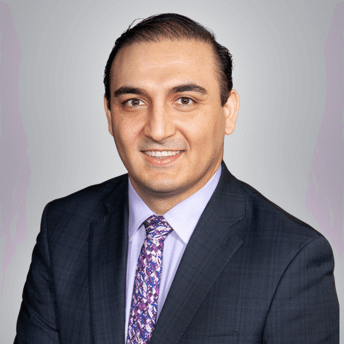 Arash Foroughmand Litigation Attorney
Bio
Arash Foroughmand represents injured workers in all aspects of workers' compensation cases as well as 132(a) and serious and willful misconduct claims. Mr. Foroughmand also litigates personal injury actions on behalf of plaintiffs involving automobile accidents, premises liability, assault and battery, Unruh, ADA, and employment discrimination actions among others.
Mr. Foroughmand also has experience defending against claims for The Hartford Financial Services Group. This diverse background representing both plaintiffs and defendants has provided Mr. Foroughmand with a unique perspective on the risks of litigation, and more importantly, the benefit of prompt and fair resolution of claims.
Mr. Foroughmand is also fluent in Farsi.