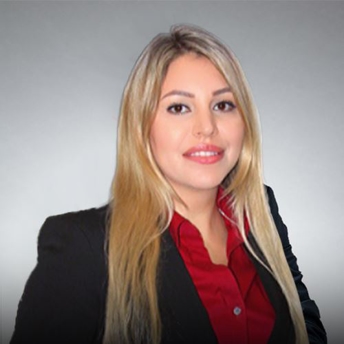 Arezoo Bolouhari Litigation Attorney
Bio
Ms. Arezoo 'Aree' Bolouhari, Esq. is an associate with Alvandi Law Group and focuses her practice on workers' compensation. She is committed to understanding each client's unique legal needs and objectives and provides individualized, personally tailored solutions.
Prior to joining Alvandi Law Group, Ms. Bolouhari's legal experience includes civil litigation, arbitration and thorough preparation of trial briefs for civil lawsuits. When Ms. Bolouhari takes on a client, she is known for her attention to detail and reliable communication skills, working tirelessly to obtain the best outcome for her clients.
In addition, Ms. Bolouhari is a Certified Mediator, having previously served as a mediator for small claims cases in the Superior Courts of Simi Valley and Ventura County.
Ms. Bolouhari received her J.D. from the Santa Barbara and Ventura Colleges of Law and obtained her B.A. in English Language and Literature in Iran. She is bilingual and speaks Farsi and English.