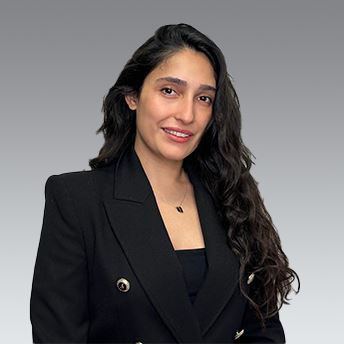 Nooshin Didarmorshedi Litigation Attorney
Bio
Nooshin Didarmorshedi joined the Alvandi Law Group with the goal of protecting the interests of individuals who have been harmed by the negligence of others, as well as those who have been victims of workplace harassment, discrimination, retaliation, unpaid wages, and wrongful termination.
Ms. Didarmorshedi obtained a Bachelor's Degree in Law from Tehran-Shomal University in Iran. After moving to the United States, she continued her legal education at Washington University School of Law, where she earned her Master's Degree and was offered an academic scholarship.
Prior to joining the firm, she worked at well-respected personal injury and employment law firms, where she served as an associate, gaining valuable insight and knowledge in both practice areas. Ms. Didarmorshedi is well-versed in handling employment matters and personal injury claims arising from motor vehicle collisions, product liability, premises liability, and government claims.
Understanding the stress and confusion experienced by her clients in pursuing legal action, Ms. Didarmorshedi takes extraordinary care in diligently working on their matters and maintaining constant communication with them, thereby better serving their interests.
Ms. Didarmorshedi is fluent in Farsi. When she is not practicing law, she enjoys traveling, camping, playing tennis, and snowboarding.