Los angeles, ca
Workers' Compensation
Los Angeles Workplace Death Lawyer
Lost a Loved One in a Workplace Accident in Los Angeles?
Workplace deaths are a tragic reality that can happen in any industry. If you have lost a loved one due to a work-related accident, you may be entitled to workers' compensation benefits to help cover funeral costs and other expenses.
At Alvandi Law Group, P.C., we understand the devastating impact that a workplace death can have on families. We are committed to providing compassionate and skilled legal representation to families who have lost a loved one due to a workplace accident in Los Angeles and throughout California.
---
Contact us today at (800) 980-6905 to schedule a free consultation.
---
Common Causes of Work-Related Deaths
Workplace deaths can occur for various reasons, and they often result from a combination of factors. These fatalities can have devastating consequences for individuals, families, and organizations.
Common causes of workplace deaths include:
Falls: Falls from heights, such as ladders, scaffolding, or roofs, are a leading cause of workplace fatalities. Inadequate fall protection measures, improper training, and unsafe work practices contribute to these accidents.
Transportation Incidents: Motor vehicle accidents, including those involving cars, trucks, forklifts, and industrial vehicles, are a significant cause of workplace fatalities. Factors like speeding, impaired driving, and lack of proper safety measures contribute to these incidents.
Struck by Objects: Workers can be struck by objects such as tools, equipment, or materials. This can happen due to falling objects, machinery malfunctions, or the improper use of tools.
Machinery Accidents: Working with heavy machinery and equipment can be dangerous. Workers may become caught in machinery, crushed, or injured due to machine malfunctions or inadequate safety precautions.
Electrical Accidents: Electric shocks and electrocutions can occur when workers come into contact with live electrical circuits, equipment, or faulty wiring. Lack of proper training and maintenance are common factors.
Confined Spaces: Working in confined spaces like tanks, silos, or pits can be hazardous due to the risk of suffocation, toxic gases, or sudden engulfment. Inadequate training and rescue procedures can lead to fatalities.
Fires and Explosions: Industrial fires and explosions can result from various factors, including chemical spills, faulty equipment, or improper storage of flammable materials.
Exposure to Harmful Substances: Workers may be exposed to hazardous chemicals, toxins, or asbestos, leading to long-term health problems or immediate fatalities. Inadequate safety measures and personal protective equipment (PPE) are contributing factors.
Violence in the Workplace: Workplace violence, which can include assaults by coworkers, customers, or intruders, can lead to fatalities. Employers must implement security measures and training to prevent such incidents.
Overexertion and Fatigue: Overexertion from lifting, carrying, or repetitive tasks can lead to injuries, including fatalities in some cases. Fatigue from long hours or shift work can impair judgment and increase the risk of accidents.
Heat-Related Illness: Working in extreme heat conditions without adequate hydration and rest breaks can lead to heat-related illnesses, including heatstroke, which can be fatal.
Occupational Diseases: Exposure to hazardous substances over time can result in occupational diseases, such as asbestos-related diseases, black lung disease, or work-related cancers, which can lead to death.
Lack of Training and Safety Programs: Inadequate training and safety programs, as well as a lack of proper safety culture within an organization, can contribute to workplace fatalities by leaving workers ill-prepared to deal with potential hazards.
How Workers' Compensation Works in the Event of a Workplace Death
Workers' compensation in California provides benefits to employees who suffer injuries or illnesses related to their job, including in cases where a workplace accident results in death. In the event of a work-related death, the surviving dependents (usually spouse, children, or other financially dependent family members) are entitled to immediate benefits.
Workers' compensation in California provides ongoing financial support to the dependents of the deceased worker. These benefits can include reasonable burial expenses, up to a specified limit, to help cover funeral and burial costs and ongoing financial support.
The dependents of the deceased worker may be eligible for weekly dependency benefits. These benefits are designed to replace a portion of the deceased worker's income and are based on factors such as the number of dependents and the relationship to the deceased worker.
The amount and duration of these benefits can vary depending on several factors:
The number of dependents
The relationship between the dependents and the deceased worker
The amount of the worker's pre-injury or pre-illness earnings
In some cases, the dependents and the workers' compensation insurance carrier may negotiate a lump-sum settlement to resolve the death benefit claim. This can provide a single, upfront payment to the dependents instead of ongoing weekly benefits.
If the dependents or the employer's insurance carrier disagree with the workers' compensation decision, there is an appeals process through which disputes can be resolved, including hearings before the Workers' Compensation Appeals Board (WCAB).
In complex cases or if there are disputes regarding benefits, it is advisable for the dependents to seek legal counsel. An attorney experienced in workers' compensation law can help ensure that the dependents receive the full benefits to which they are entitled.
Why Choose Us?
Losing a loved one in a workplace accident is a tragedy no family should have to endure. At Alvandi Law Group, P.C., we are here to provide the legal support and guidance you need during this challenging time. Our Los Angeles workplace death lawyers are ready to fight for your rights and help you obtain the compensation and closure you deserve.
If a fair settlement cannot be reached through negotiations, we are prepared to take your case to court. Our trial-ready attorneys will vigorously advocate for your rights and secure the most favorable outcome in court.
---
If you have lost a loved one due to a workplace death, contact Alvandi Law Group, P.C. today at (800) 980-6905. Our compassionate and experienced attorneys can help you through this difficult time.
---
Fighting for the Injured of Southern California!
Call us 24/7 at (800) 980-6905 to find out how we can help you get the benefits or compensation you deserve.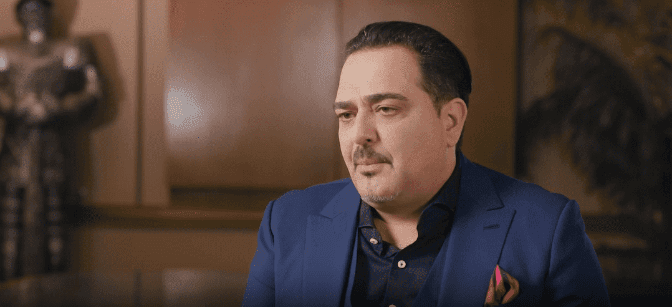 Orange County Injury Attorneys You Only Pay After We Win
FILE YOUR CLAIM IN 5 EASY STEPS
We'll make sure your claim is filed quickly and accurately.
$4,400,000 Construction Site Accident

$850,000 Roofing Injury

$700,000 Chemical Exposure

$700,000 Office Work Injury

$600,000 Workers' Compensation
Our Settlements & Verdicts
Recent Case Victories
Construction Site Accident $4,400,000
Roofing Injury $850,000
Chemical Exposure $700,000
Office Work Injury $700,000
Workers' Compensation $600,000
REAL CLIENT TESTIMONIALS
What Our Clients Are Saying
I recommend Alvandi Law Group. They have good attorneys and great customer service. I remember when I first called for a consult and spoke to Kayla, I truly was not ready to sign. I just had questions and was scared to get fired., but she explained the process to me and was always there to answer my questions. I've met Gil, as well, and he is a kind man. Stay kind and humble.

- Andrew

This firm has inspired me in so many ways. They have helped many friends and family members of mine. Starting with the consultants to just all around the office. They really know what their doing and are great. I can see now that they have experience superior to others. People have left their other attorneys to come to this office. Including some close family of mine. I appreciate them. Thank you Alvandi Law Group!

- Anonymous

Gil and his team is as good as it gets. This review is long overdue. The team went above and beyond to get me a favorable result. In the end, we came out ahead and we put the case behind us. I would go as far as to say this is the best firm to choose in Orange County. Thanks again.

- Robert G.

What can I say... Great firm! Beautiful office! Knowledgeable staff. Sheila kept me up to date with my case. I recently had a deposition and the office is amazing. From the receptionist to my attorney Meagan. It feels great to have a team by my side helping me from beginning to end.

- Carlos
frequently asked questions
Can I file a car accident claim if I partially caused the crash?

In California, car accident claims are subject to the pure comparative negligence rule, which states that you can demand compensation from any party that has caused you to suffer an injury, damage, or loss. Even if you were mostly liable for the crash, you can still file a claim against the other driver.

Is premises liability the same as personal liability?

When personal liability is brought up in an injury case, it considers the wrongful actions of the defendant specifically, like a driver getting behind the wheel while drunk. The concept of premises liability is concerned with unsafe conditions on a property, not necessarily who created that hazard.

Can you get workers' comp after a crash in the fire engine?

Workers' compensation covers you as a firefighter whenever you are performing any work-related duty. It does not only apply when you are literally fighting a fire. In many situations, driving to the fire can be more dangerous because of unpredictable traffic conditions. If you were riding in your station's fire engine when it got into a crash, then you can still file for workers' compensation to take care of you while you recover from your injuries.

How Long Do I Have to File for Workers' Comp?

To qualify for workers' compensation benefits, you must notify your employer about any work-related accident within 30 days of its occurrence. For occupational diseases or repetitive stress injuries that don't show symptoms right away, the report must be made within 30 days of realizing that an injury or illness was likely caused by work, such as through a doctor's diagnosis.

Though your employer has to report workplace injuries to Cal/OSHA within a week, starting a workers' comp claim is its own process—one which, due to related costs, your employer has no incentive to start. Your report is the first step of filing a workers' comp claim. Make sure you do so in the first month after your injury, or you may have to bear the costs of an accident alone.