Los angeles, ca
Workers' Compensation
Los Angeles Work Injury Lawyer
Injured at Work in Los Angeles?
Work injuries can be debilitating and life-changing. They can leave you unable to work and unsure of how to pay your bills. At Alvandi Law Group, P.C., we understand the challenges that come with work injuries. That's why we're committed to helping workers in Los Angeles get the workers' compensation benefits they deserve.
---
Call us at (800) 980-6905 or contact us online to schedule your free consultation today.
---
Types of Work Injuries
A work injury, also known as a workplace injury or occupational injury, is an injury that occurs while an individual is performing their job duties or tasks as part of their employment.
Work injuries can range from minor incidents that require minimal medical attention to severe accidents that result in significant physical harm or even fatalities. These injuries can happen in various work environments, including offices, factories, construction sites, and more.
Common types of work injuries include:
Musculoskeletal Injuries: These are among the most common work-related injuries and can result from activities like heavy lifting, repetitive motions, or poor ergonomics. They include conditions like sprains, strains, and back injuries.
Cuts and Lacerations: Workers in various industries may experience cuts and lacerations from tools, machinery, or sharp objects. These injuries can range from minor to severe.
Burns: Employees in kitchens, manufacturing, and chemical industries are at risk of suffering burns due to exposure to hot surfaces, chemicals, or open flames.
Falls: Slips, trips, and falls are frequent causes of workplace injuries. They can happen on wet floors, uneven surfaces, or due to inadequate safety measures like missing handrails.
Electrical Injuries: Electricians and those working with electrical equipment can sustain injuries from electric shocks, burns, or arc flashes.
Chemical Exposure: Workers dealing with hazardous substances may experience injuries or health issues due to chemical exposure, including skin irritations, respiratory problems, or chemical burns.
Repetitive Strain Injuries (RSIs): RSIs result from repetitive and forceful movements, such as typing or using vibrating tools. Conditions like carpal tunnel syndrome fall under this category.
Eye Injuries: Industries involving flying debris, dust, or chemicals can lead to eye injuries. Proper eye protection is essential in these environments.
Fractures and Dislocations: Falls, heavy machinery accidents, or impacts with objects can cause fractures (broken bones) or joint dislocations.
Head Injuries: Head injuries can occur in construction, manufacturing, or other industries where workers are exposed to falling objects or impacts. They can range from minor concussions to more severe traumatic brain injuries.
Respiratory Issues: Prolonged exposure to harmful substances like asbestos, dust, or toxic fumes can lead to respiratory problems, including conditions like asbestosis or silicosis.
Noise-Induced Hearing Loss: Workers in noisy environments, such as construction sites or factories, are at risk of developing hearing loss over time if not adequately protected.
Psychological Injuries: While not always visible, work-related stress, anxiety, and mental health issues can result from workplace pressures and can have a significant impact on employees' well-being.
California has a comprehensive set of workers' compensation laws designed to protect employees who are injured or become ill as a result of their employment. Workers' compensation in California is a no-fault system, meaning that employees are generally entitled to benefits regardless of who was at fault for the injury.
When an employee is injured or becomes ill due to a work-related incident, they may be entitled to various benefits, including:
Medical Benefits: Coverage for necessary medical treatment, including doctor visits, hospitalization, medication, and rehabilitation services related to the injury or illness.
Temporary Disability Benefits: Payments to replace a portion of lost wages if the employee is temporarily unable to work due to the injury. This typically amounts to two-thirds of the employee's average weekly wage.
Permanent Disability Benefits: Compensation for permanent impairments or disabilities resulting from the injury. The amount varies depending on the severity of the disability and other factors.
Supplemental Job Displacement Benefits: Vocational retraining or skill enhancement assistance for workers who cannot return to their previous job due to a permanent disability.
Death Benefits: If a work-related injury or illness results in an employee's death, certain surviving dependents may receive death benefits.
Getting Compensated for Your Injuries
If you've been injured on the job, you may be entitled to workers' compensation benefits. These benefits can help cover the costs of your medical bills, lost wages, and other expenses related to your injury.
At Alvandi Law Group, P.C., we can help you navigate the workers' compensation process. We'll work with you to gather the necessary documentation and make sure your claim is filed correctly. If your claim is denied, we'll fight to get you the compensation you deserve.
---
If you've been injured on the job in Los Angeles, don't wait to get the help you need. Contact Alvandi Law Group, P.C. today for a free consultation. We'll help you understand your rights and get the compensation you deserve.
---
Fighting for the Injured of Southern California!
Call us 24/7 at (800) 980-6905 to find out how we can help you get the benefits or compensation you deserve.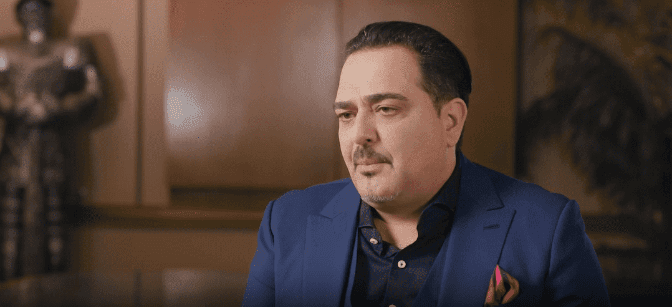 Orange County Injury Attorneys You Only Pay After We Win
FILE YOUR CLAIM IN 5 EASY STEPS
We'll make sure your claim is filed quickly and accurately.
$4,400,000 Construction Site Accident

$850,000 Roofing Injury

$700,000 Chemical Exposure

$700,000 Office Work Injury

$600,000 Workers' Compensation
Our Settlements & Verdicts
Recent Case Victories
Construction Site Accident $4,400,000
Roofing Injury $850,000
Chemical Exposure $700,000
Office Work Injury $700,000
Workers' Compensation $600,000
REAL CLIENT TESTIMONIALS
What Our Clients Are Saying
I recently sought legal assistance from Alvandi Law Group. Jessica Placensia, Attorney, was extremely knowledgeable, helpful and professional which put me at ease. Great teamwork taboos! Highly recommend this law firm to anyone in need of legal experts.

- Venesa A.

2 words= Sidney Sadeghi! I was looking for an attorney to represent me over the holidays and she was responsive and spectacular in every way imaginable. As a successful business owner, I have hired many attorneys over my lifetime and Alvandi Law Group....and specifically Sidney Sadeghi...you have my business for life. I have had a very positive and world-class 5-star experience. Thank you from the bottom of my heart.

- Goodman J.

Great customer service. Michelle was very fast and helped me so so much. Got things done and fast and was taken care of a lot sooner than I expected. Very professional!!!!! Thank you guys so much you guys rock!! I highly recommend them and would refer them to any who needs help.

- Janatte

Everyone there was very helpful but Monica Torres went above and beyond she was patient and understanding with me. If you have a workers' comp claim, I strongly recommend Alvandi Law Group.

- Raymond
frequently asked questions
What is one of the larger settlements in a J&J talc powder lawsuit?

Because J&J has challenged every lawsuit and court decision against it, only a few of the many talc powder cases have reached a final settlement and conclusion. Recently, though, J&J agreed to pay $100 million in damages to settle a class involving 1,000 plaintiffs, which means each class member will receive $100,000 pre-legal fees.

Is PTSD covered?

California workers' compensation law actually allows for post-traumatic stress disorder (PTSD) to be covered in some situations. The key is that it must be shown through a medical diagnosis from a mental health professional that the PTSD experienced by the claimant is directly caused by or related to their work. As a firefighter who must endure a stressful work environment with severe dangers practically every day, it is not a stretch to imagine that the job can cause PTSD, anxiety, depression, and other mental health difficulties.

Is asbestosis curable?

Damage to the lungs caused by asbestos fibers in particular is called asbestosis. This condition is incurable. The scarring to the lungs is permanent and might even get worse with time.

Can I Get Compensation for Cumulative Injuries & Workplace Diseases?

Many employees are forced to perform the same motions repeatedly, whether they involve typing all day or constantly lifting and pulling heavy objects. When these many small actions and impacts add up, they can cause a cumulative injury.

Environmental factors can have permanent health effects, too. For example, loud workplaces can gradually cause hearing loss, especially when ear protection is not provided to workers. Mounting stress and trauma experienced by those in first responder jobs can cause mental health difficulties like anxiety, depression, and post-traumatic stress disorder (PTSD). Exposure to toxic elements can cause diseases, cancers, or other serious chronic illnesses.

All these types of injuries are eligible for workers' compensation, but they may be harder to prove. Insurers will try to argue that your injuries or illness were caused by other factors, not the workplace. With Alvandi Law Group on the case, we can put together medical evidence and strong arguments to support your claim.