los angeles, CA
Personal Injury
Los Angeles Car Accident Attorneys
Injured in a Car Accident in Los Angeles?
Were you involved in a car accident in Los Angeles? At Alvandi Law Group, P.C., our Los Angeles car accident attorneys can help you recover compensation for your injuries and damages. We can guide you through the process of recovering compensation from the liable parties and help you obtain the maximum settlement you are owed.
---
Call (800) 980-6905 or contact us online to request a free initial consultation.
---
Car Accident Laws in California
California follows a fault-based system for determining liability in car accidents. This means the person responsible for causing the accident is generally responsible for covering the damages.
If you're involved in an accident, you are required to stop and exchange information with the other driver(s) involved. This includes providing your name, address, insurance information, and driver's license details.
Leaving the scene of an accident without fulfilling your legal obligations is a crime. Penalties for a hit-and-run can be severe, including fines, license suspension, and even imprisonment.
Remember, California employs a comparative negligence system. If both parties share fault in an accident, their compensation is determined based on their respective percentage of fault. For example, if you're found 30% at fault, your compensation is reduced by 30%.
If you can't reach a satisfactory settlement with the at-fault driver's insurance company, you have the option to file a lawsuit. In many cases, personal injury cases are resolved through negotiations or mediation before going to trial.
Common Causes of Car Accidents
Car accidents can occur for various reasons, and they often result from a combination of factors. Understanding these common causes can help drivers and road users take precautions to reduce the risk of accidents.
Here are some of the most common causes of car accidents:
Distracted Driving: Texting or talking on a cellphone, eating or drinking while driving, adjusting the radio or navigation system, conversing with passengers, or grooming or applying makeup.
Speeding: Exceeding the posted speed limits, driving too fast for road and weather conditions, or inability to react quickly to obstacles or changes in traffic.
Impaired Driving: Driving under the influence of alcohol or drugs, resulting in impaired judgment, reduced coordination, and slower reaction times.
Reckless Driving: Aggressive behaviors such as tailgating, weaving in and out of traffic, road rage, as well as ignoring traffic signals and signs.
Fatigue: Drowsy driving due to lack of sleep or fatigue, leading to reduced attention and slower reaction times.
Weather Conditions: Rain, snow, ice, fog, and other adverse weather conditions reduce visibility and road traction, increasing the risk of accidents.
Running Red Lights and Stop Signs: Failing to obey traffic signals and stop signs can lead to dangerous collisions at intersections.
Poor Road Conditions: Potholes, uneven road surfaces, and inadequate signage can contribute to accidents.
Mechanical Failures: Brake failures, tire blowouts, and other vehicle malfunctions can result in accidents.
Inexperienced Drivers: Novice drivers may lack the skills and judgment necessary to navigate challenging situations on the road.
Tailgating: Following the vehicle in front too closely reduces reaction time and increases the risk of rear-end collisions.
Failure to Yield Right of Way: Not giving the right of way when required can lead to accidents, especially at intersections.
Inadequate Visibility: Poorly maintained or dirty windshields, worn-out wiper blades, and obstructions in the driver's view can impede visibility.
Aggressive Driving: Aggressive behaviors, like cutting off other drivers, can lead to accidents and road rage incidents.
Animals and Objects on the Road: Collisions with animals, debris, or objects on the road can cause accidents.
Poorly Designed Roads: Roads with sharp turns, inadequate lighting, or poor signage can contribute to accidents.
Work Zones: Construction zones with reduced lanes and changing traffic patterns require extra caution.
In cases involving injury, death, or property damage exceeding $1,000, you must report the accident to the California DMV within 10 days using a SR-1 form.
Ready to Fight for You
At Alvandi Law Group, P.C., we can help. Our experienced and compassionate Los Angeles car accident attorneys can guide you through the process of recovering compensation. We can help you recover compensation for your injuries and damages, including medical expenses, lost wages, and more.
To schedule a free consultation, call (800) 980-6905 or contact us online.
Fighting for the Injured of Southern California!
Call us 24/7 at (800) 980-6905 to find out how we can help you get the benefits or compensation you deserve.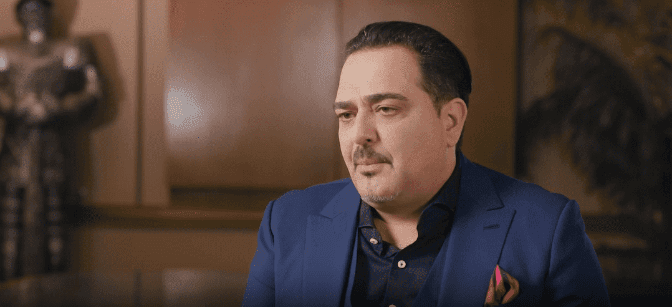 Los Angeles Injury Attorneys You Only Pay After We Win
FILE YOUR CLAIM IN 5 EASY STEPS
We'll make sure your claim is filed quickly and accurately.
$4,400,000 Construction Site Accident

$850,000 Roofing Injury

$700,000 Chemical Exposure

$700,000 Office Work Injury

$600,000 Workers' Compensation
Our Settlements & Verdicts
Recent Case Victories
Construction Site Accident $4,400,000
Roofing Injury $850,000
Chemical Exposure $700,000
Office Work Injury $700,000
Workers' Compensation $600,000
REAL CLIENT TESTIMONIALS
What Our Clients Are Saying
This law group is the best. I have been dealing with Michelle Espino and she is a very attentive and sweet person. I was originally dealing with another law group for a year and never once seen a doctor. When I told her about my problem, she was quick to help me out and she even got me a doctors appt within a week. I highly recommend this law firm. They have relieved a great deal of stress I have been going through.

- Anonymous

I recommend Alvandi Law Group. They have good attorneys and great customer service. I remember when I first called for a consult and spoke to Kayla, I truly was not ready to sign. I just had questions and was scared to get fired., but she explained the process to me and was always there to answer my questions. I've met Gil, as well, and he is a kind man. Stay kind and humble.

- Andrew

2 words= Sidney Sadeghi! I was looking for an attorney to represent me over the holidays and she was responsive and spectacular in every way imaginable. As a successful business owner, I have hired many attorneys over my lifetime and Alvandi Law Group....and specifically Sidney Sadeghi...you have my business for life. I have had a very positive and world-class 5-star experience. Thank you from the bottom of my heart.

- Goodman J.

Great customer service. Michelle was very fast and helped me so so much. Got things done and fast and was taken care of a lot sooner than I expected. Very professional!!!!! Thank you guys so much you guys rock!! I highly recommend them and would refer them to any who needs help.

- Janatte
frequently asked questions
Are children more likely to get mesothelioma?

It is unclear if children have a higher risk of developing mesothelioma than an adult. What is known is that a child who inhales asbestos will be at a higher risk of eventually developing mesothelioma just because they have more years of life ahead of them than an adult, i.e., the asbestos exposure has more time and opportunities to cause harm or disease.

Can I file a car accident claim if I partially caused the crash?

In California, car accident claims are subject to the pure comparative negligence rule, which states that you can demand compensation from any party that has caused you to suffer an injury, damage, or loss. Even if you were mostly liable for the crash, you can still file a claim against the other driver.

Can you get more damages after accepting a wrongful death settlement?

Once you sign a wrongful death settlement, it is essentially impossible to come back later and ask for more compensation. In virtually all settlement agreements, there will be a clause that says the liable party or defendant is cleared of any future liability, no matter what new evidence and damages arise. For this reason, it is crucial to speak with an experienced attorney before signing any agreement.

How Long Do I Have to File for Workers' Comp?

To qualify for workers' compensation benefits, you must notify your employer about any work-related accident within 30 days of its occurrence. For occupational diseases or repetitive stress injuries that don't show symptoms right away, the report must be made within 30 days of realizing that an injury or illness was likely caused by work, such as through a doctor's diagnosis.

Though your employer has to report workplace injuries to Cal/OSHA within a week, starting a workers' comp claim is its own process—one which, due to related costs, your employer has no incentive to start. Your report is the first step of filing a workers' comp claim. Make sure you do so in the first month after your injury, or you may have to bear the costs of an accident alone.