los angeles, CA
Personal Injury
Los Angeles Wrongful Death Lawyer
Let Our Firm Help You & Your Family Through This Difficult Time
Losing a loved one due to someone else's negligence or wrongdoing is one of the most devastating experiences one can go through. If you have lost a family member due to such a situation, you need a compassionate and experienced wrongful death lawyer to help you get the justice you deserve.
At Alvandi Law Group, P.C., our team understands the emotional and financial toll that a wrongful death can have on a family. We are committed to helping you get the compensation you deserve for your loss, including damages for medical expenses, funeral costs, lost wages, and pain and suffering.
Call (800) 980-6905 or fill out our online contact form today to schedule a free consultation.
What is Wrongful Death?
Wrongful death refers to a legal concept in which someone's death is the result of another person's or entity's negligence, recklessness, intentional harm, or wrongful act. When a wrongful death occurs, the surviving family members or beneficiaries of the deceased individual may have the right to pursue a wrongful death lawsuit to seek compensation for their losses, such as financial support, companionship, and emotional distress.
Common causes of wrongful death can vary, but they generally involve situations where someone's actions or negligence led to the death of another person.
Some common causes of wrongful death include:
Car Accidents: Fatalities resulting from car, truck, or motorcycle accidents caused by negligent or reckless driving, such as speeding, drunk driving, or distracted driving.
Workplace Accidents: Fatal accidents that occur in the workplace due to unsafe conditions, inadequate training, or the failure of an employer to provide necessary safety equipment.
Product Liability: Deaths caused by defective or dangerous products, including faulty automotive parts, pharmaceutical drugs, or consumer goods.
Premises Liability: Fatalities occurring on someone else's property due to unsafe conditions, such as slip and fall accidents, inadequate security, or building code violations.
Criminal Acts: Homicides or deaths resulting from criminal acts, such as assault, robbery, or domestic violence, where a third party is held responsible.
Construction Accidents: Fatalities that occur at construction sites due to unsafe working conditions, inadequate safety measures, or equipment failures.
Dangerous or Reckless Behavior: Deaths caused by the intentional actions of another person, such as physical altercations, shootings, or reckless driving.
In California, wrongful death benefits are available to specific individuals or parties who are entitled to seek compensation when someone dies due to the wrongful or negligent actions of another party. These benefits are governed by California's wrongful death laws, which are found in the California Code of Civil Procedure sections 377.60 to 377.62.
Here's an overview of who is entitled to wrongful death benefits and the common types of benefits that may be awarded:
Immediate Family Members: Typically, the immediate family members of the deceased person are entitled to wrongful death benefits. This includes the surviving spouse, children (including stepchildren), and parents (including adoptive parents). If there are no surviving immediate family members, other individuals who were financially dependent on the deceased person may also be entitled to benefits.
Putative Spouses and Domestic Partners: In some cases, individuals who were in a putative spouse or domestic partnership relationship with the deceased may be eligible for wrongful death benefits. A putative spouse is someone who had a good faith belief that they were legally married to the deceased.
Children of Deceased Child of the Decedent: Grandchildren of the deceased may be entitled to wrongful death benefits if their parent (the deceased person's child) has also passed away.
Common types of wrongful death benefits in California include:
Economic Damages: These damages are meant to compensate for the financial losses suffered by the surviving family members as a result of the death. Economic damages may include compensation for medical expenses, funeral and burial costs, lost income and financial support, and the value of household services provided by the deceased.
Non-Economic Damages: Non-economic damages aim to compensate for the intangible losses experienced by surviving family members. These can include emotional distress, pain and suffering, loss of companionship, and loss of consortium (the loss of marital companionship and support).
Punitive Damages: In cases where the responsible party's actions were particularly reckless, intentional, or grossly negligent, punitive damages may be awarded. These damages are meant to punish the wrongdoer and deter similar conduct in the future.
Survival Actions: In addition to wrongful death claims, California law allows for survival actions. These actions are brought on behalf of the deceased person's estate and seek compensation for damages that the deceased would have been entitled to had they survived, such as medical expenses and pain and suffering before death.
Loss of Inheritance: Surviving family members may also be entitled to compensation for the loss of the deceased person's potential future financial contributions, which could have been inherited.
Why Choose Our Firm?
At Alvandi Law Group, P.C., we are dedicated to providing our clients with compassionate and personalized legal services. We understand that no two cases are the same, and we take the time to listen to your unique situation and develop a customized legal strategy that is tailored to your needs. Our team is here to support you every step of the way and will fight tirelessly to help you get the justice you deserve.
If you are looking for a wrongful death lawyer in Los Angeles, look no further than Alvandi Law Group, P.C. Contact us today at (800) 980-6905 to schedule a free consultation and learn more about how we can help you and your family through this difficult time.
Fighting for the Injured of Southern California!
Call us 24/7 at (800) 980-6905 to find out how we can help you get the benefits or compensation you deserve.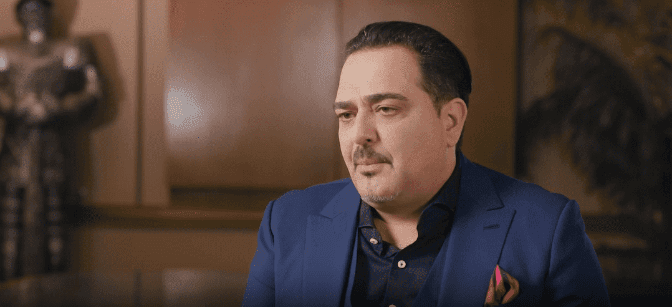 Orange County Injury Attorneys You Only Pay After We Win
FILE YOUR CLAIM IN 5 EASY STEPS
We'll make sure your claim is filed quickly and accurately.
$4,400,000 Construction Site Accident

$850,000 Roofing Injury

$700,000 Chemical Exposure

$700,000 Office Work Injury

$600,000 Workers' Compensation
Our Settlements & Verdicts
Recent Case Victories
Construction Site Accident $4,400,000
Roofing Injury $850,000
Chemical Exposure $700,000
Office Work Injury $700,000
Workers' Compensation $600,000
REAL CLIENT TESTIMONIALS
What Our Clients Are Saying
The Alvandi Law Group has been great so far. They have been very patient and informative with all of my questions and concerns. This is the first time that I have been injured at work so this whole process is very new to me. They got me out to a doctor quickly and the staff seems very friendly. The office itself is very nice and there is a large fish tank in the waiting area.

- Junior

These guys are amazing. Monica is my caseworker and she's prompt and always very responsive and intuitive.

- Steve B.

Everyone there was very helpful but Monica Torres went above and beyond she was patient and understanding with me. If you have a workers' comp claim, I strongly recommend Alvandi Law Group.

- Raymond

I been referred to this office by my brother and introduced to Michelle Espino. I had an injury that occurred 4 years ago and many said it would be impossible to reopen it since the statute of limitations would not allow it. They got my case open and got me the treatment I need thus far. Highly recommend them from my perspective.

- Steven
frequently asked questions
Has Johnson & Johnson admitted that baby powder products can be dangerous?

No, to date, J&J has never agreed to any findings that concluded that their baby powder products are dangerous for their intended use as a feminine hygiene product. The company has staunchly held that all scientific and courtroom conclusions are inaccurate. As such and due to the inherent uncertainty in most scientific studies, the products can only be described as "allegedly" dangerous. This slightly different definition does not invalidate a talc powder lawsuit, though.

Can you get workers' comp after a crash in the fire engine?

Workers' compensation covers you as a firefighter whenever you are performing any work-related duty. It does not only apply when you are literally fighting a fire. In many situations, driving to the fire can be more dangerous because of unpredictable traffic conditions. If you were riding in your station's fire engine when it got into a crash, then you can still file for workers' compensation to take care of you while you recover from your injuries.

How Long Do I Have to File for Workers' Comp?

To qualify for workers' compensation benefits, you must notify your employer about any work-related accident within 30 days of its occurrence. For occupational diseases or repetitive stress injuries that don't show symptoms right away, the report must be made within 30 days of realizing that an injury or illness was likely caused by work, such as through a doctor's diagnosis.

Though your employer has to report workplace injuries to Cal/OSHA within a week, starting a workers' comp claim is its own process—one which, due to related costs, your employer has no incentive to start. Your report is the first step of filing a workers' comp claim. Make sure you do so in the first month after your injury, or you may have to bear the costs of an accident alone.

What is one of the larger settlements in a J&J talc powder lawsuit?

Because J&J has challenged every lawsuit and court decision against it, only a few of the many talc powder cases have reached a final settlement and conclusion. Recently, though, J&J agreed to pay $100 million in damages to settle a class involving 1,000 plaintiffs, which means each class member will receive $100,000 pre-legal fees.