Southern California Product Liability Lawyers
Injured By a Dangerous or Defective Product?
At Alvandi Law Group, P.C., we understand that product liability cases can have a significant impact on your life. When you or a loved one is harmed by a defective or dangerous product, it's crucial to seek experienced legal representation to protect your rights and secure the compensation you deserve. Our team of dedicated Irvine product liability lawyers is here to guide you through the legal process and advocate for your safety.
Call (800) 980-6905 or contact us online today to schedule a free consultation.
Understanding Product Liability
Product liability refers to the legal responsibility of manufacturers, distributors, and sellers for any harm or injuries caused to consumers by products they have designed, manufactured, marketed, or sold. When a product is found to be defective, dangerous, or lacks adequate warnings or instructions, and this defect or lack of warning results in harm to a consumer or user, it can give rise to a product liability claim.
Product liability laws are in place to protect consumers from unsafe or faulty products and to ensure that those who suffer injuries or losses due to such products have a legal remedy. The concept of product liability is designed to encourage companies to produce safe and reliable products and to hold them accountable when they fail to do so.
There are typically three primary categories of product liability claims:
Design Defects: These claims involve products that are inherently flawed due to their design, making them unsafe for their intended use. Design defects affect an entire line or class of products, meaning that all items within the same product category are potentially dangerous.
Manufacturing Defects: Manufacturing defects occur during the production or assembly of a product. These defects can affect individual products or batches and can make them unsafe, even if the product's original design was sound.
Marketing Defects (Failure to Warn): A marketing defect, also known as a "failure to warn" claim, pertains to cases where the product was marketed improperly or lacked adequate warnings and instructions regarding its proper use. If consumers are not adequately informed about potential risks associated with the product's use, it may lead to harm.
Product liability claims typically revolve around proving that a product was defective or unsafe in one of these ways and that this defect directly led to an injury, property damage, or financial loss.
To succeed in a product liability lawsuit, the injured party generally needs to demonstrate:
The product was defective or unreasonably dangerous in its design, manufacture, or marketing.
The product was being used as intended or in a reasonably foreseeable manner.
The defect or lack of warning was a direct cause of the injuries or losses suffered.
The injured party suffered actual harm or damages.
California Strict Liability Law
Strict liability in California, often referred to as "strict product liability," is a legal doctrine that holds manufacturers, distributors, and sellers responsible for injuries or damages caused by defective or unreasonably dangerous products, regardless of whether they were negligent. This means that in California, if a product is found to be defective or unreasonably dangerous and causes harm to a consumer, the responsible parties can be held liable without the need to prove negligence or fault on their part.
Unlike negligence claims, where the injured party must prove that the defendant was negligent in some way, strict liability claims do not require the injured party to prove that the responsible parties acted negligently or carelessly. It is sufficient to show that the product was defective and caused harm.
Common Defective Products
Defective products can encompass a wide range of consumer goods and items, including everyday products, industrial equipment, medical devices, and more. Here are some common examples of defective products in various categories:
Automotive Products:

Takata Airbags: Faulty airbags manufactured by Takata led to explosions and shrapnel release during airbag deployment, causing numerous injuries and fatalities.
Defective Tires: Tires with manufacturing defects can lead to blowouts, loss of control, and accidents.
Brake Failures: Malfunctioning brake systems can result in accidents and injuries due to the inability to stop or slow down a vehicle.

Medical Devices:

Hip Implants: Some hip replacement implants have been known to deteriorate prematurely, leading to pain, inflammation, and additional surgeries.
Transvaginal Mesh: Defective transvaginal mesh products have caused severe complications and injuries in women.
Defective Medical Equipment: Malfunctioning medical devices, such as infusion pumps or defibrillators, can pose serious risks to patients.

Pharmaceuticals:

Dangerous Drugs: Pharmaceuticals with undisclosed side effects or unreasonably dangerous side effects can cause significant harm. Notable examples include Vioxx and Thalidomide.
Contaminated Medications: Contaminated or mislabeled medications can lead to health problems or worsening of medical conditions.

Consumer Products:

Children's Toys: Toys with small parts that pose choking hazards, toxic materials, or lead paint are examples of defective consumer products.
Appliances: Malfunctioning household appliances, such as stoves or washing machines, can result in fires, electrical shock, or injuries.

Electronics:

Batteries: Defective lithium-ion batteries can overheat, explode, or catch fire, causing harm to consumers and property damage.
Cell Phones: Faulty cell phones can have overheating issues, posing risks of burns and fire.

Industrial Equipment:

Construction Equipment: Defects in heavy machinery, like cranes or forklifts, can lead to worksite accidents and injuries.
Power Tools: Malfunctioning power tools can result in accidents and severe injuries to workers.

Food Products:

Contaminated Food: Food products contaminated with harmful bacteria or foreign objects can cause foodborne illnesses and injuries.
Allergen Mislabeling: Incorrect labeling of allergenic ingredients can lead to allergic reactions in consumers.

Household Chemicals:

Cleaning Products: Defective cleaning products can release toxic fumes or cause chemical burns.
Pesticides: Malfunctioning or improperly labeled pesticides can result in poisoning and health issues.

Children's Products:

Car Seats: Defective car seats can fail to protect children in accidents.
Cribs and Baby Products: Cribs with dangerous designs or baby products with choking hazards can harm infants and toddlers.

Toxic Substances:

Asbestos Products: Asbestos-containing materials, when damaged or deteriorated, can release harmful fibers that lead to mesothelioma and other serious health issues.
Lead Paint: Lead-based paint, especially in older homes, can result in lead poisoning, particularly in children.
It's essential to be aware of recalls, safety warnings, and product defects to protect yourself and your family. In the event that you believe you've been harmed by a defective product, it's advisable to consult with a product liability attorney to explore your legal options and seek compensation for any injuries or damages suffered.
Why Choose Us?
Our dedicated team of Irvine product liability lawyers at Alvandi Law Group, P.C. is committed to ensuring that those who have suffered due to defective products receive the compensation and justice they deserve.
Here's why you should choose our firm:
Experience: We have a proven track record in handling product liability cases, securing favorable outcomes for our clients.
In-Depth Knowledge: Our attorneys have extensive knowledge of California's product liability laws and stay up-to-date with the latest legal developments.
Personalized Attention: We treat each case with the utmost care and attention, working closely with clients to understand their unique needs and concerns.
Aggressive Advocacy: We are fierce advocates for our clients, ensuring that they are not left to bear the burden of their injuries and losses.
No Fees Unless We Win: Our commitment to our clients includes offering contingency-based fees. You don't pay us unless we secure compensation for you.
If you have been injured by a dangerous or defective product in Southern California, contact us today at (800) 980-6905 for a free case review.
Fighting for the Injured of Southern California!
Call us 24/7 at (800) 980-6905 to find out how we can help you get the benefits or compensation you deserve.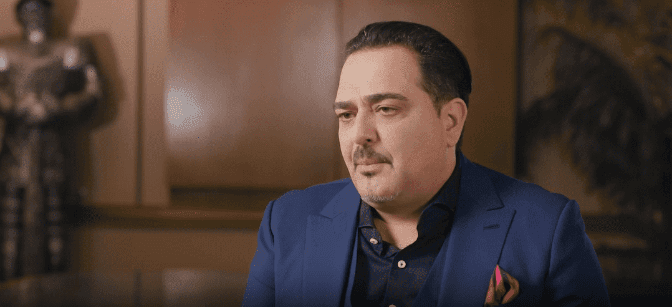 Orange County Injury Attorneys You Only Pay After We Win
$4,400,000 Construction Site Accident

$1,500,000 Construction Site Accident

$850,000 Roofing Injury

$700,000 Chemical Exposure

$700,000 Office Work Injury
Our Settlements & Verdicts
Recent Case Victories
Construction Site Accident $4,400,000
Construction Site Accident $1,500,000
Roofing Injury $850,000
Chemical Exposure $700,000
Office Work Injury $700,000
REAL CLIENT TESTIMONIALS
What Our Clients Are Saying
I'm a start by saying my Attorney Sidney Sadeghi is amazing! She kicked ass at my depo and settled my case. She did everything I asked, listened and more. Gil also is great, these people care for their clients! I will definitely recommend Sidney Sadeghi to everyone she one amazing applicant attorney!

- Maria M.

Everyone there was very helpful but Monica Torres went above and beyond she was patient and understanding with me. If you have a workers' comp claim, I strongly recommend Alvandi Law Group.

- Raymond

I recently sought legal assistance from Alvandi Law Group. Jessica Placensia, Attorney, was extremely knowledgeable, helpful and professional which put me at ease. Great teamwork taboos! Highly recommend this law firm to anyone in need of legal experts.

- Venesa A.

I been referred to this office by my brother and introduced to Michelle Espino. I had an injury that occurred 4 years ago and many said it would be impossible to reopen it since the statute of limitations would not allow it. They got my case open and got me the treatment I need thus far. Highly recommend them from my perspective.

- Steven
frequently asked questions
How much time do I have to file a personal injury claim in California

In California, you have two years to file a personal injury claim in most circumstances. This two-year statute of limitations usually begins on the date of your injury or the date when your injury should have been reasonably identifiable. If two years pass and you have not filed a claim against the liable party, then you essentially cannot file anything in the future.

Do all personal injury cases go to trial?

No, not all personal injury cases go to trial. In fact, the majority of eligible cases are settled before litigation is necessary. Insurance companies try to avoid litigation because it is expensive for them if they lose. We know as much and use that to the advantage of our clients by pressuring the defendant to settle for a fair amount.

How much does it cost to hire a personal injury lawyer?

Hiring a personal injury attorney from Alvandi Law Group is affordable to everyone thanks to our contingency fees. When we are hired for a contingency fee, you do not owe us any attorney fees unless we end your case in your favor. The amount we are paid will be equal to a percentage of your settlement or award, too, so you never owe more than you can afford. It might also be possible to arrange it so that the defendant pays our fees, which leaves even more of your winnings for you to use.