Fighting for the Injured of Southern California!
Call us 24/7 at (800) 980-6905 to find out how we can help you get the benefits or compensation you deserve.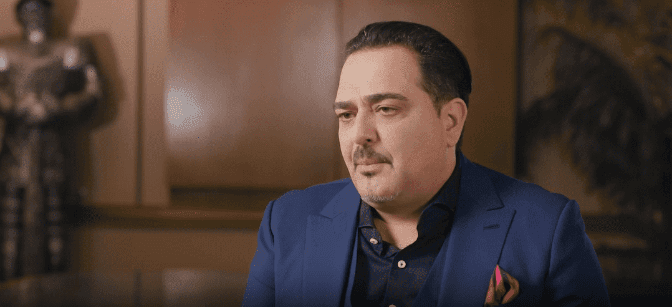 Orange County Injury Attorneys You Only Pay After We Win
FILE YOUR CLAIM IN 5 EASY STEPS
We'll make sure your claim is filed quickly and accurately.
$4,400,000 Construction Site Accident

$850,000 Roofing Injury

$700,000 Chemical Exposure

$700,000 Office Work Injury

$600,000 Workers' Compensation
Our Settlements & Verdicts
Recent Case Victories
Construction Site Accident $4,400,000
Roofing Injury $850,000
Chemical Exposure $700,000
Office Work Injury $700,000
Workers' Compensation $600,000
REAL CLIENT TESTIMONIALS
What Our Clients Are Saying
Alvandi Law Group took my workers' comp case when others did not want to give me the time of day, My work was giving me the runaround and did not want to send me to a doctor. The attorneys' office quickly sent me out to a doctor. I had many many questions and Sheila and Veronica have been very patient with me in answering them. They have helped me get benefits while I am out of work.

- Junior

I recommend Alvandi Law Group. They have good attorneys and great customer service. I remember when I first called for a consult and spoke to Kayla, I truly was not ready to sign. I just had questions and was scared to get fired., but she explained the process to me and was always there to answer my questions. I've met Gil, as well, and he is a kind man. Stay kind and humble.

- Andrew

Gil and his team is as good as it gets. This review is long overdue. The team went above and beyond to get me a favorable result. In the end, we came out ahead and we put the case behind us. I would go as far as to say this is the best firm to choose in Orange County. Thanks again.

- Robert G.

Great customer service. Michelle was very fast and helped me so so much. Got things done and fast and was taken care of a lot sooner than I expected. Very professional!!!!! Thank you guys so much you guys rock!! I highly recommend them and would refer them to any who needs help.

- Janatte
frequently asked questions
Can asbestos enter your home in other ways?

Asbestos fibers can cling to almost any surface and are difficult to remove. It is not uncommon for asbestos to stick to a worker's shoes, jacket, and hair when they are on a jobsite that is using some form of asbestos. When they return home, the asbestos can attach to other materials in the house, where it endangers anyone living there.

Is premises liability the same as personal liability?

When personal liability is brought up in an injury case, it considers the wrongful actions of the defendant specifically, like a driver getting behind the wheel while drunk. The concept of premises liability is concerned with unsafe conditions on a property, not necessarily who created that hazard.

Can I file a car accident claim if I partially caused the crash?

In California, car accident claims are subject to the pure comparative negligence rule, which states that you can demand compensation from any party that has caused you to suffer an injury, damage, or loss. Even if you were mostly liable for the crash, you can still file a claim against the other driver.

Is skin cancer covered?

Recent legislative battles in California have improved workers' compensation for various professionals who mostly work outdoors, including firefighters. Thanks to these updates, firefighters can be eligible for workers' comp benefits if they are diagnosed with skin cancer. As with PTSD-related workers' comp claims, the claimant must receive a medical diagnosis that concludes the skin cancer was caused by their work, not due to spending time outdoors in other capacities.