Fighting for the Injured of Southern California!
Call us 24/7 at (800) 980-6905 to find out how we can help you get the benefits or compensation you deserve.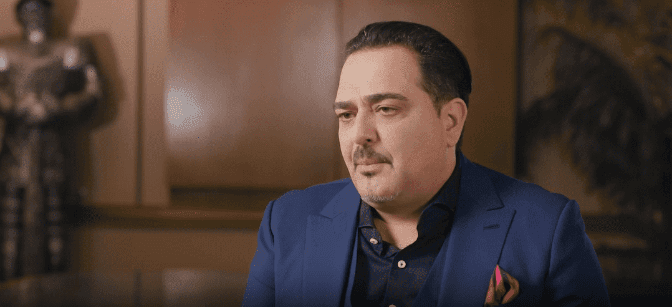 Orange County Injury Attorneys You Only Pay After We Win
FILE YOUR CLAIM IN 5 EASY STEPS
We'll make sure your claim is filed quickly and accurately.
$4,400,000 Construction Site Accident

$850,000 Roofing Injury

$700,000 Chemical Exposure

$700,000 Office Work Injury

$600,000 Workers' Compensation
Our Settlements & Verdicts
Recent Case Victories
Construction Site Accident $4,400,000
Roofing Injury $850,000
Chemical Exposure $700,000
Office Work Injury $700,000
Workers' Compensation $600,000
REAL CLIENT TESTIMONIALS
What Our Clients Are Saying
This firm has inspired me in so many ways. They have helped many friends and family members of mine. Starting with the consultants to just all around the office. They really know what their doing and are great. I can see now that they have experience superior to others. People have left their other attorneys to come to this office. Including some close family of mine. I appreciate them. Thank you Alvandi Law Group!

- Anonymous

I'm so glad that this firm was able to help me. I'm VERY much appreciative! I've already recommended a friend. If you're having legal issues and can't get them resolved, give the Alvandi Law Group a call. I did and I'm satisfied. Marissa Huerta was very patient and nice and that makes all the difference when a client is going through difficulty. THANKS ALVANDI LAW GROUP!

- Allie

I recommend Alvandi Law Group. They have good attorneys and great customer service. I remember when I first called for a consult and spoke to Kayla, I truly was not ready to sign. I just had questions and was scared to get fired., but she explained the process to me and was always there to answer my questions. I've met Gil, as well, and he is a kind man. Stay kind and humble.

- Andrew

The Alvandi Law Group has been great so far. They have been very patient and informative with all of my questions and concerns. This is the first time that I have been injured at work so this whole process is very new to me. They got me out to a doctor quickly and the staff seems very friendly. The office itself is very nice and there is a large fish tank in the waiting area.

- Junior
frequently asked questions
What is one of the larger settlements in a J&J talc powder lawsuit?

Because J&J has challenged every lawsuit and court decision against it, only a few of the many talc powder cases have reached a final settlement and conclusion. Recently, though, J&J agreed to pay $100 million in damages to settle a class involving 1,000 plaintiffs, which means each class member will receive $100,000 pre-legal fees.

What exactly makes talc powder so dangerous?

It has been found that the talc powder used in most bay powder products often contains microscopic asbestos fibers, too small for the eye to see but large enough to cause internal harm if the product is used for feminine hygiene. Talc is a mineral that is often mined from adjacent asbestos deposits, so the risk of talc contamination in a mine or industrial setting is high.

Can I Get Fired or Face Other Retaliation After Filing for Workers' Compensation?

It is illegal for your employer to retaliate against you for filing a workers' comp claim due to an on-the-job accident.

Unlawful forms of employer retaliation can include:

Loss of job responsibilities
Re-assignment to worse shifts
Position change or demotion
Unjustified disciplinary actions
Discrimination or harassment
Termination

If you faced any of these actions after filing for workers' comp or getting injured at work, then you may be able to take your employer to court for retaliation while still pursuing your workers' compensation benefits in a separate claim. A retaliation lawsuit is an employment lawsuit with its own rules and regulations, so be sure you work with an attorney who understands these unique case types, too. Alvandi Law Group has a legal team that is well-versed in all angles of workers' compensation cases, including those that get complicated by unfair employer retaliation after a workplace injury and insurance claim.

Is there a way to remove asbestos once inhaled?

No, there is currently no known medical or scientific method to safely remove asbestos fibers that have been inhaled. The lungs can remove asbestos naturally, and often do. However, all it takes is one stray fiber to become stuck or injury the lung for it to become a serious problem.