Corona, ca
Personal Injury
Corona Premises Liability Attorney
Suffered an Injury on Someone Else's Property in Corona, CA?
When a property owner fails to uphold this responsibility, accidents and injuries can occur. If you've been injured on someone else's property due to their negligence, you may be entitled to compensation for your medical bills, lost wages, as well as pain and suffering.
At Alvandi Law Group, P.C., Our team of experienced attorneys specializes in premises liability cases and has a deep understanding of the laws that govern them. We are here to provide you with comprehensive legal support, ensuring that you receive the compensation you deserve for your injuries.
Here's how we can assist you in your premises liability case:
Thorough Investigation: We will conduct a comprehensive investigation to gather evidence, interview witnesses, and assess the extent of your injuries.
Expertise in California Law: Our team has an in-depth understanding of California's premises liability laws and local regulations, ensuring that we build a strong case tailored to your specific situation.
Negotiation Skills: We have extensive experience negotiating with insurance companies and opposing parties to secure the maximum compensation possible.
Litigation Expertise: If negotiations fail to yield a fair settlement, we are prepared to take your case to court and advocate aggressively on your behalf.
Compassionate Support: Throughout the legal process, we will provide you with compassionate support and regular updates, so you always know the status of your case.
What is Premises Liability
Premises liability is a legal concept that holds property owners or occupiers responsible for injuries or accidents that occur on their property due to unsafe or hazardous conditions. These individuals or entities have a legal duty to maintain a reasonably safe environment for anyone who enters their premises, whether it's a residential, commercial, or public property. If they fail to fulfill this duty and someone is injured as a result, they may be liable for the injuries and related damages.
Common types of premises liability cases include:
Slip and Fall Accidents: These occur when someone slips, trips, or falls due to a hazardous condition on the property, such as wet floors, icy sidewalks, uneven surfaces, or poorly maintained stairs.

Inadequate Maintenance: Property owners have a responsibility to maintain their premises properly. Neglecting maintenance tasks like repairing broken handrails, addressing crumbling steps, or fixing faulty lighting can lead to accidents and injuries.

Negligent Security: Property owners, particularly those of commercial properties, are expected to provide adequate security measures to protect visitors from foreseeable criminal activities. Neglecting security measures can result in injuries from assaults, robberies, or other criminal acts.

Dog Bites: Owners of dogs or other pets can be held liable for injuries caused by their animals if they knew or should have known about their pet's aggressive tendencies or if they failed to properly restrain or control their pet.

Swimming Pool Accidents: Property owners with swimming pools must adhere to safety regulations and maintain pool areas to prevent accidents like drowning or slip and falls around the pool.

Elevator and Escalator Accidents: Property owners are responsible for ensuring the safety and proper maintenance of elevators and escalators on their premises. Malfunctions or inadequate maintenance can lead to accidents.

Falling Objects: Property owners should secure objects and equipment that could fall and cause harm to visitors or employees. Falling objects can result from negligence in securing items or using defective equipment.

Fires and Burn Injuries: Inadequate fire safety measures, such as faulty wiring or missing smoke detectors, can lead to fires and burn injuries. Property owners are responsible for fire prevention and safety on their premises.

Toxic Substances and Hazardous Materials: Exposure to toxic substances or hazardous materials on a property can result in serious health issues. Property owners must properly store, handle, and warn about such materials when present.
In California, as in many other states, an injured party must establish certain elements to succeed in a premises liability lawsuit. These elements are the foundation for proving that the property owner or occupier is liable for the injuries sustained on their premises.
To prevail in a premises liability case in California, the injured party typically needs to prove the following elements:
Duty of Care: The injured party must show that the property owner or occupier owed them a duty of care. The specific duty of care can vary depending on the legal status of the injured party at the time of the incident. There are generally three categories:

Invitees: These are individuals who were invited onto the property for a lawful purpose, such as customers in a store. Property owners owe a duty to invitees to maintain the premises in a reasonably safe condition and to warn of any known hazards.
Licensees: Licensees have permission to enter the property but do so for their own benefit, not the property owner's benefit. Property owners owe a duty to licensees to warn of known dangers that are not obvious.
Trespassers: Property owners typically owe a lesser duty of care to trespassers, but they must still refrain from intentionally causing harm or setting traps.

Breach of Duty: The injured party must demonstrate that the property owner or occupier breached their duty of care. This can involve showing that they failed to maintain the property in a reasonably safe condition, neglected to fix known hazards, or did not provide adequate warnings.
Causation: The injured party must establish a causal link between the property owner's breach of duty and their injuries. They must show that the unsafe condition or hazard on the property was a direct cause of their injuries.
Damages: To recover compensation, the injured party must prove that they suffered actual damages as a result of the accident. Damages can include medical expenses, lost wages, pain and suffering, and other losses related to the injuries.
Notice: In some cases, the injured party may need to prove that the property owner had actual or constructive notice of the hazardous condition. Actual notice means the owner knew about the danger, while constructive notice means they should have known about it through reasonable inspection or maintenance procedures.
Let Our Firm Fight for You Today
At Alvandi Law Group, P.C., we have a history of securing substantial settlements and verdicts for our clients in premises liability cases throughout California. Your well-being is our top priorit, which is why our team will work tirelessly to ensure you receive the compensation necessary to make the best possible recovery from your injuries.
We treat each client as an individual with unique needs. Your case will receive the personalized attention it deserves.
---
Schedule your free consultation today by calling (800) 980-6905 or filling out our online contact form to let us begin the journey toward justice together.
---
Fighting for the Injured of Southern California!
Call us 24/7 at (800) 980-6905 to find out how we can help you get the benefits or compensation you deserve.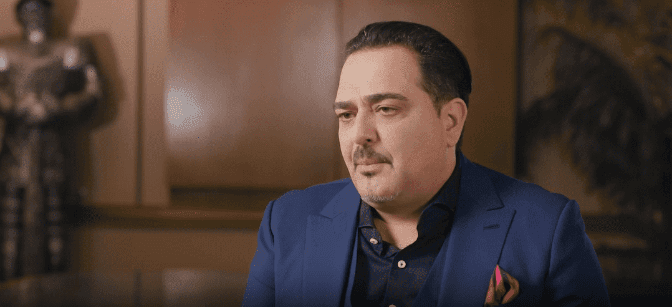 Orange County Injury Attorneys You Only Pay After We Win
FILE YOUR CLAIM IN 5 EASY STEPS
We'll make sure your claim is filed quickly and accurately.
$4,400,000 Construction Site Accident

$850,000 Roofing Injury

$700,000 Chemical Exposure

$700,000 Office Work Injury

$600,000 Workers' Compensation
Our Settlements & Verdicts
Recent Case Victories
Construction Site Accident $4,400,000
Roofing Injury $850,000
Chemical Exposure $700,000
Office Work Injury $700,000
Workers' Compensation $600,000
REAL CLIENT TESTIMONIALS
What Our Clients Are Saying
This law group is the best. I have been dealing with Michelle Espino and she is a very attentive and sweet person. I was originally dealing with another law group for a year and never once seen a doctor. When I told her about my problem, she was quick to help me out and she even got me a doctors appt within a week. I highly recommend this law firm. They have relieved a great deal of stress I have been going through.

- Anonymous

What can I say about Michelle Espino! She has been so helpful in answering my question and her warm personality gives me comfort. She really cares about her clients. Keep up the great job you are doing!!!

- Trisha

This firm has inspired me in so many ways. They have helped many friends and family members of mine. Starting with the consultants to just all around the office. They really know what their doing and are great. I can see now that they have experience superior to others. People have left their other attorneys to come to this office. Including some close family of mine. I appreciate them. Thank you Alvandi Law Group!

- Anonymous

Great customer service. Michelle was very fast and helped me so so much. Got things done and fast and was taken care of a lot sooner than I expected. Very professional!!!!! Thank you guys so much you guys rock!! I highly recommend them and would refer them to any who needs help.

- Janatte
frequently asked questions
Who is most at risk of asbestos exposure?

Asbestos has been used in construction for years, and it is still used commonly in commercial and industrial (non-residential) construction projects to this day. The likelihood that you have been inside a building with asbestos insulation is quite high. However, people who are at the greatest risk of asbestos exposure are those who live in homes that are at least several decades old and those who work in construction, demolition, and mining.

Should I talk to the other driver's insurance company?

The other driver's auto insurance provider will probably reach out to you a few days after the crash to try to get a recorded statement. It is not trying to help you. It wants you to say something inadvertently and pin liability on yourself. You should only speak to the other driver's insurer if your attorney suggests it, which would be uncommon. Our lawyers can talk to all involved insurance companies on your behalf.

My Employer Doesn't Have Workers' Comp – What Should I Do?

Despite California's legal requirements, some employers don't provide workers' compensation coverage for their employees. If your employer has failed to insure you and your coworkers, you still have options and may still receive financial help. The California Uninsured Employer's Benefit Trust Fund (UEBTF) was made specifically for such a situation. The Fund acts as an insurer, paying out benefits at standard levels. This program helps employees get help as soon as they need it, without having to worry about recovering costs from an employer that violated California workers' compensation requirements for one reason or another.

Can asbestos enter your home in other ways?

Asbestos fibers can cling to almost any surface and are difficult to remove. It is not uncommon for asbestos to stick to a worker's shoes, jacket, and hair when they are on a jobsite that is using some form of asbestos. When they return home, the asbestos can attach to other materials in the house, where it endangers anyone living there.