Corona, ca
Personal Injury
Corona Wrongful Death Lawyer
Lost a Loved One in a Tragic Accident? We're Here to Help
At Alvandi Law Group, P.C., we understand that losing a loved one is one of life's most painful experiences. When that loss is due to someone else's negligence or wrongful actions, the pain can be even more profound. Our dedicated team of legal professionals is here to support you during this challenging time and seek justice for your loved one. As a leading wrongful death lawyer in Corona, CA, we are committed to providing compassionate, experienced, and relentless representation to help you navigate the legal complexities that come with such cases.
Here are several reasons why you should hire our skilled legal team:
Experience: Our legal team has years of experience handling wrongful death cases in California. We understand the nuances of the state's laws and have a proven track record of securing favorable outcomes for our clients.
Compassion: We recognize that you are going through an emotionally trying time. Our team approaches each case with sensitivity and empathy, ensuring you receive the support and attention you deserve.
Dedication: We are dedicated to seeking justice for your loved one. We will tirelessly investigate the circumstances surrounding the death and work to hold those responsible accountable.
Results: Our firm has a history of successfully recovering compensation for our clients. While no amount of money can replace your loved one, financial compensation can help ease the financial burden caused by their loss.
---
Call (800) 980-6905 or fill out our online contact form today to schedule a free consultation.
---
What is a Wrongful Death?
Wrongful death is a legal concept that allows surviving family members or beneficiaries to file a lawsuit against a person, company, or entity that they believe is responsible for causing the death of their loved one due to negligence, intentional harm, or a wrongful act. Wrongful death lawsuits aim to provide compensation to the survivors for the financial and emotional losses resulting from the death of the victim.
To win a wrongful death lawsuit, plaintiffs (the surviving family members or beneficiaries) typically need to prove certain key elements, which can vary somewhat depending on the jurisdiction and the specific circumstances of the case.
However, there are some common elements that are generally required:
Duty of Care: Plaintiffs must establish that the defendant owed a duty of care to the deceased person. This means showing that the defendant had a legal obligation to act reasonably and avoid causing harm to the victim.
Breach of Duty: Plaintiffs must demonstrate that the defendant breached their duty of care. This involves showing that the defendant's actions or inactions fell short of the standard of care that a reasonable person or entity would have exercised in similar circumstances.
Causation: Plaintiffs need to prove that the defendant's breach of duty was a direct cause of the victim's death. In other words, they must establish a clear and direct link between the defendant's actions and the fatal outcome.
Damages: Plaintiffs must show that they have suffered actual damages as a result of the victim's death. These damages may include medical expenses, funeral and burial costs, loss of financial support, loss of companionship, and emotional pain and suffering.
Who Can File a Wrongful Death Lawsuit in California?
In California, a wrongful death lawsuit can be filed by specific individuals who have a legal standing or relationship to the deceased person. The purpose of a wrongful death lawsuit is to seek compensation for the damages resulting from the death of an individual caused by the negligence or intentional misconduct of another party.
The following parties are typically eligible to file a wrongful death lawsuit in California:
Immediate Family Members: The primary right to file a wrongful death lawsuit in California typically belongs to the surviving immediate family members of the deceased. This includes the spouse, domestic partner, and children (including adopted children) of the deceased.
Putative Spouse and Children: California law also allows putative spouses and their children to file wrongful death claims. A putative spouse is someone who had a good faith belief that they were legally married to the deceased person, even if the marriage was not legally valid.
Stepchildren: In certain circumstances, stepchildren may have the right to file a wrongful death lawsuit if they can establish that the deceased stepparent played a significant role in their financial support or care.
Parents: If there are no surviving spouses, domestic partners, children, or other immediate family members, the parents of the deceased person may file a wrongful death lawsuit.
Financial Dependents: Any person who was financially dependent on the deceased person at the time of their death may be eligible to file a wrongful death claim. This may include individuals such as parents, siblings, or other relatives who can demonstrate their financial dependence on the deceased.
Legal Guardians: If the deceased person had a legal guardian at the time of their death, the guardian may be able to file a wrongful death lawsuit on behalf of the estate of the deceased person or on behalf of any eligible family members.
In most situations, you have two years from the date of the death to file a lawsuit.
How Our Firm Can Help You & Your Family Through This Difficult Time
Our team at Alvandi Law Group, P.C. understands that no amount of money can make up such a devastating loss, but we can hold the liable party accountable for their actions and help you and your family through the grieving process.
The following are several ways our firm can help:
Case Evaluation: When you contact us, we will conduct a thorough evaluation of your case. We will review all relevant evidence, consult with experts when necessary, and determine the strength of your claim.
Legal Strategy: Based on our evaluation, we will develop a legal strategy tailored to your unique circumstances. We will identify responsible parties and potential sources of compensation.
Negotiation: We will engage in negotiations with insurance companies, at-fault parties, or their legal representatives to secure a fair settlement on your behalf. Our goal is to obtain the maximum compensation available.
Litigation: If negotiations do not yield a satisfactory outcome, we are prepared to take your case to court. Our experienced trial lawyers will vigorously advocate for your rights and present a compelling case to a judge and jury.
We are here to provide the legal guidance and support you need during this challenging time. Our dedicated team of wrongful death lawyers is committed to fighting for justice on your behalf.
---
Contact us today at (800) 980-6905 for a free consultation and let us help you pursue the compensation and closure you deserve.
---
Fighting for the Injured of Southern California!
Call us 24/7 at (800) 980-6905 to find out how we can help you get the benefits or compensation you deserve.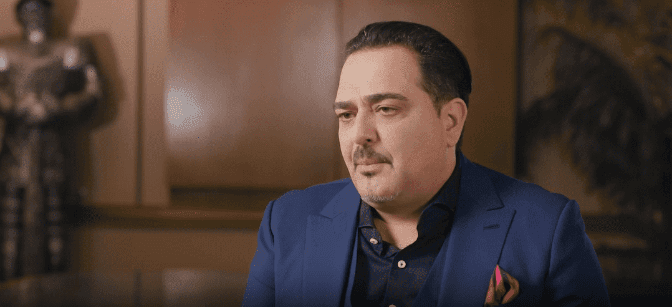 Orange County Injury Attorneys You Only Pay After We Win
FILE YOUR CLAIM IN 5 EASY STEPS
We'll make sure your claim is filed quickly and accurately.
$4,400,000 Construction Site Accident

$850,000 Roofing Injury

$700,000 Chemical Exposure

$700,000 Office Work Injury

$600,000 Workers' Compensation
Our Settlements & Verdicts
Recent Case Victories
Construction Site Accident $4,400,000
Roofing Injury $850,000
Chemical Exposure $700,000
Office Work Injury $700,000
Workers' Compensation $600,000
REAL CLIENT TESTIMONIALS
What Our Clients Are Saying
Great customer service. Michelle was very fast and helped me so so much. Got things done and fast and was taken care of a lot sooner than I expected. Very professional!!!!! Thank you guys so much you guys rock!! I highly recommend them and would refer them to any who needs help.

- Janatte

This law group is the best. I have been dealing with Michelle Espino and she is a very attentive and sweet person. I was originally dealing with another law group for a year and never once seen a doctor. When I told her about my problem, she was quick to help me out and she even got me a doctors appt within a week. I highly recommend this law firm. They have relieved a great deal of stress I have been going through.

- Anonymous

I'm so glad that this firm was able to help me. I'm VERY much appreciative! I've already recommended a friend. If you're having legal issues and can't get them resolved, give the Alvandi Law Group a call. I did and I'm satisfied. Marissa Huerta was very patient and nice and that makes all the difference when a client is going through difficulty. THANKS ALVANDI LAW GROUP!

- Allie

What can I say... Great firm! Beautiful office! Knowledgeable staff. Sheila kept me up to date with my case. I recently had a deposition and the office is amazing. From the receptionist to my attorney Meagan. It feels great to have a team by my side helping me from beginning to end.

- Carlos
frequently asked questions
What Coverage for Workplace Accidents & Injuries Do I Have?

Though some jobs are inherently more dangerous than others, all workers face some risks while on the job. From office concerns like trips and falls to construction hazards like falls from height or being struck by an object, any number of workplace accidents can cause serious injuries like fractures, internal injuries, and/or brain trauma.

All on-the-job accidents, no matter who is at fault, are covered by workers' compensation. Employee negligence is not a reason for insurers to deny a claim unless evidence shows that the employee was intentionally misusing equipment or was displaying extreme recklessness, e.g., coming to work intoxicated. If you were injured on the job, workers' compensation can help pay your medical bills and provide temporary or permanent disability pay if your injury interferes with your ability to perform your job, among other benefits like vocational rehabilitation.

Who is most at risk of asbestos exposure?

Asbestos has been used in construction for years, and it is still used commonly in commercial and industrial (non-residential) construction projects to this day. The likelihood that you have been inside a building with asbestos insulation is quite high. However, people who are at the greatest risk of asbestos exposure are those who live in homes that are at least several decades old and those who work in construction, demolition, and mining.

How Long Do I Have to File for Workers' Comp?

To qualify for workers' compensation benefits, you must notify your employer about any work-related accident within 30 days of its occurrence. For occupational diseases or repetitive stress injuries that don't show symptoms right away, the report must be made within 30 days of realizing that an injury or illness was likely caused by work, such as through a doctor's diagnosis.

Though your employer has to report workplace injuries to Cal/OSHA within a week, starting a workers' comp claim is its own process—one which, due to related costs, your employer has no incentive to start. Your report is the first step of filing a workers' comp claim. Make sure you do so in the first month after your injury, or you may have to bear the costs of an accident alone.

Is asbestosis curable?

Damage to the lungs caused by asbestos fibers in particular is called asbestosis. This condition is incurable. The scarring to the lungs is permanent and might even get worse with time.