los angeles, CA
Personal Injury
Los Angeles Premises Liability Lawyers
Alvandi Law Group, P.C. is Here to Help
Property owners have a responsibility to ensure the safety of their property and visitors. If a property owner fails to take sufficient safety measures and a visitor is injured, the property owner can be held liable for the resulting damages. These are known as "premises liability" claims.
At Alvandi Law Group, P.C., our experienced team of attorneys is dedicated to helping you secure the compensation you deserve when you've been injured due to dangerous conditions on someone else's property. We understand the complexities of premises liability law and are here to guide you through the process while fighting vigorously for your rights.
---
If you have been injured on someone else's property in Los Angeles, our team can help. Call (800) 980-6905 to schedule a free consultation.
---
What is Premises Liability?
Premises liability is a legal concept that deals with the responsibility of property owners or occupiers to maintain a safe environment for individuals who enter their premises. When someone is injured or harmed while on another person's property due to the property owner's negligence or failure to maintain a safe environment, they may have grounds for a premises liability lawsuit. This area of law is crucial in protecting the rights of visitors, customers, or tenants, as it holds property owners accountable for the safety of their premises.
Common types of premises liability cases include:
Slip and Fall Accidents: These are among the most common premises liability cases. They occur when someone slips, trips, or falls on a property due to hazards such as wet floors, uneven surfaces, loose carpeting, or icy walkways.
Trip and Fall Accidents: Similar to slip and fall cases, trip and fall accidents involve individuals tripping over objects or hazards on the property, such as protruding cords, debris, or poorly maintained walkways.
Inadequate Maintenance: Property owners have a duty to maintain their premises, including repairing defects, keeping the property in good condition, and addressing issues like broken stairs, faulty handrails, or damaged flooring.
Negligent Security: Property owners may be liable if they fail to provide adequate security measures, leading to criminal acts or assaults on their premises. This often applies to apartment complexes, parking lots, or commercial properties.
Dog Bites and Animal Attacks: When a property owner has a dog or another animal that attacks a visitor, they may be held liable for the injuries caused by the animal if they knew or should have known about its dangerous propensities.
Swimming Pool Accidents: Property owners with swimming pools must take appropriate safety measures, including installing fencing and providing warnings to prevent accidents like drownings or slip and fall incidents around the pool area.
Elevator and Escalator Accidents: If elevators or escalators on a property are poorly maintained and result in injuries to visitors, the property owner or manager can be held responsible.
Toxic Substances and Hazardous Materials: Exposure to toxic substances like lead paint, asbestos, or mold due to the property owner's negligence can lead to premises liability claims.
Falling Objects: If objects or debris fall from a building or structure on the property and injure someone, the property owner may be liable if they failed to maintain the premises adequately.
Retail Store Accidents: Customers injured in stores due to hazards like wet floors, cluttered aisles, or falling merchandise may file premises liability claims against the store owner.
To successfully pursue a premises liability case, the injured party typically needs to establish that the property owner was negligent, and their negligence directly caused the injury. Proving negligence often involves demonstrating that the property owner knew about or should have known about the hazardous condition and failed to address it or provide adequate warnings.

Why Choose Us?
When you're seeking a Los Angeles premises liability attorney, you need an advocate who understands the intricacies of California law, has a proven track record of success, and is committed to achieving the best possible outcome for you.
Our team at Alvandi Law Group, P.C. will guide you through the legal process, which typically involves:
Free Consultation: We will meet with you to discuss the details of your case, gather evidence, and assess liability.
Investigation: We will thoroughly investigate the accident, collecting evidence such as photographs, witness statements, and relevant documents.
Negotiation: We will negotiate with the responsible party's insurance company to secure a fair settlement on your behalf.
Litigation: If a fair settlement cannot be reached, we will not hesitate to take your case to court and vigorously advocate for your rights before a judge and jury.
---
If you or someone you know has been injured on someone else's property, our team can help. Call (800) 980-6905 to schedule a free consultation.
---
Fighting for the Injured of Southern California!
Call us 24/7 at (800) 980-6905 to find out how we can help you get the benefits or compensation you deserve.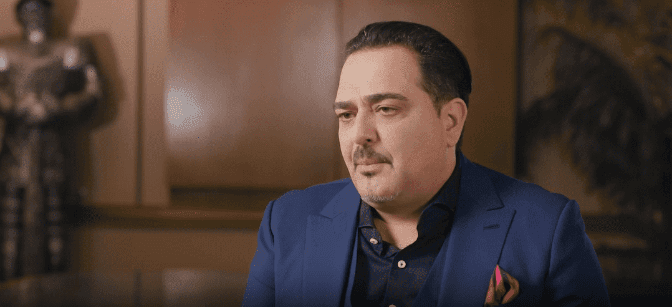 Orange County Injury Attorneys You Only Pay After We Win
FILE YOUR CLAIM IN 5 EASY STEPS
We'll make sure your claim is filed quickly and accurately.
$4,400,000 Construction Site Accident

$850,000 Roofing Injury

$700,000 Chemical Exposure

$700,000 Office Work Injury

$600,000 Workers' Compensation
Our Settlements & Verdicts
Recent Case Victories
Construction Site Accident $4,400,000
Roofing Injury $850,000
Chemical Exposure $700,000
Office Work Injury $700,000
Workers' Compensation $600,000
REAL CLIENT TESTIMONIALS
What Our Clients Are Saying
Great customer service. Michelle was very fast and helped me so so much. Got things done and fast and was taken care of a lot sooner than I expected. Very professional!!!!! Thank you guys so much you guys rock!! I highly recommend them and would refer them to any who needs help.

- Janatte

This law group is the best. I have been dealing with Michelle Espino and she is a very attentive and sweet person. I was originally dealing with another law group for a year and never once seen a doctor. When I told her about my problem, she was quick to help me out and she even got me a doctors appt within a week. I highly recommend this law firm. They have relieved a great deal of stress I have been going through.

- Anonymous

I recently sought legal assistance from Alvandi Law Group. Jessica Placensia, Attorney, was extremely knowledgeable, helpful and professional which put me at ease. Great teamwork taboos! Highly recommend this law firm to anyone in need of legal experts.

- Venesa A.

Alvandi Law Group took my workers' comp case when others did not want to give me the time of day, My work was giving me the runaround and did not want to send me to a doctor. The attorneys' office quickly sent me out to a doctor. I had many many questions and Sheila and Veronica have been very patient with me in answering them. They have helped me get benefits while I am out of work.

- Junior
frequently asked questions
How much time do you have to file a death benefits claim?

In California, the statute of limitations for workers' compensation claims is one year from the date of the work-related accident. If you need to claim death benefits through workers' compensation, then the statute of limitations will likely be the same one year, which is not much time. But if you are pursuing damages through a wrongful death claim filed in civil court, then the statute of limitations is two years. To be sure you do not miss any important deadlines, you should always work with an experienced attorney.

How long does it take to settle a talc powder lawsuit?

Talc powder lawsuits are often formed into a larger class action lawsuit, which has its benefits. However, reaching a conclusion to a class action lawsuit is often more time-consuming than managing an individual injury claim. Depending on how your talc powder lawsuit pans out, it could take anywhere from a year to several years to reach a conclusion.

Is PTSD covered?

California workers' compensation law actually allows for post-traumatic stress disorder (PTSD) to be covered in some situations. The key is that it must be shown through a medical diagnosis from a mental health professional that the PTSD experienced by the claimant is directly caused by or related to their work. As a firefighter who must endure a stressful work environment with severe dangers practically every day, it is not a stretch to imagine that the job can cause PTSD, anxiety, depression, and other mental health difficulties.

Does workers' comp apply when you're injured while working during an emergency shift?

As you know, firefighters are sometimes called in an emergency to help with a particularly dangerous blaze or situation. You can be resting at home on a planned vacation when duty calls you to come help save lives. If you get hurt while you are working an unscheduled emergency shift, you are still eligible for workers' compensation coverage. Your benefits are based on your work, not on your schedule.